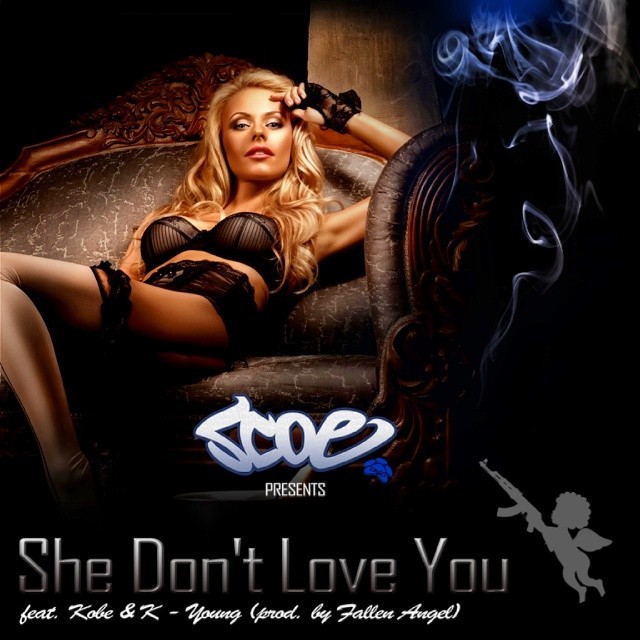 Scoe released his long awaited mixtape "Tha Influence" on DubCNN in October last year.
The project featured the official first single – the Jake One-produced "Thank You" – featuring Kendrick Lamar as well as an official remix with Slim The Mobster.
Across 2013 we released the Hi-Tek produced End of Summer plus Mercy, Sunset Strip Hear No Evil See No Evil, the Glasses Malone and Kobe featured Lay Low produced by DJ Khalil and a 3 Kings Freestyle – before the Nottz produced They Aint Ready.
Last time out – in March – Scoe dropped the Tri-Star & Bizzle featured "That's My Shit" – since then all has been quiet but Scoe today confirm the album is coming and named the first single!
The announcement – via the post shown below on his Instagram – showcases the cover, title, features and production. "She Don't Love You" features Kobe and K-Young over a production by Fallen Angel. Stay tuned to DubCNN for the track.
Check the DubCNN Scoe archives (2011-2013) or prior to that check the old site.