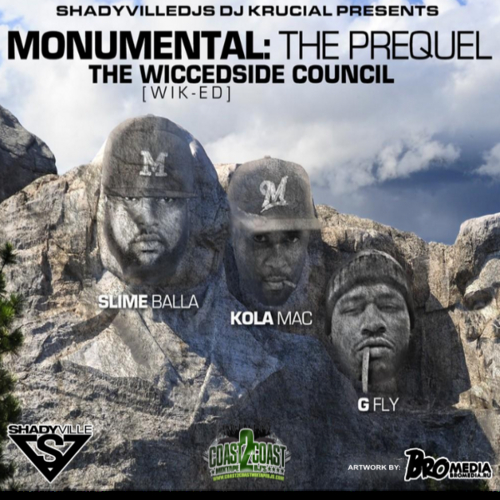 It's over 12 months since we heard from left-coast-up-and-comer Kola aka KolaMac.
The artist – who was rumoured to be Signing with French Montana in 2012 – last released a track on DubCNN called "The Life" produced by Jahlil Beats.
Today he's back but not on the solo tip – this time as part of a new group.
The WiccedSide Council sees Kola Mac, Slime Balla and G Fly combine for a mixtape that is in preparation for a planned album "Monumental" due early 2015.
"Monumental: The Prequel" is hosted by DJ Krucial and includes guest features and production from the likes of  French Montana, Chief Keef, Compton Menace, KBoy, Boskoe 1, Honorable C-Note, Rob Holladay, Ayo The Producer, The Chemist, Remixx and more. Give the mixtape a spin or download below!
The WiccedSide Council – Monumental: The Prequel (Mixtape)

[raw]
[/raw]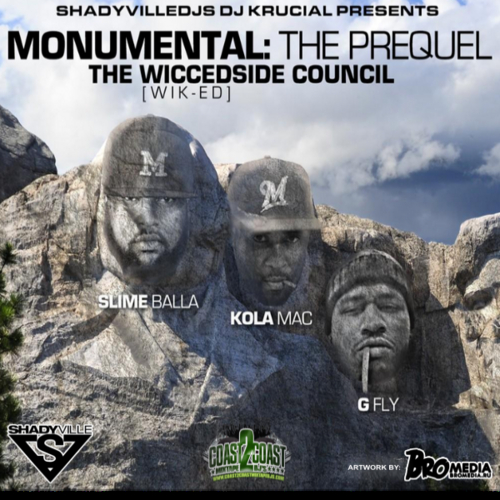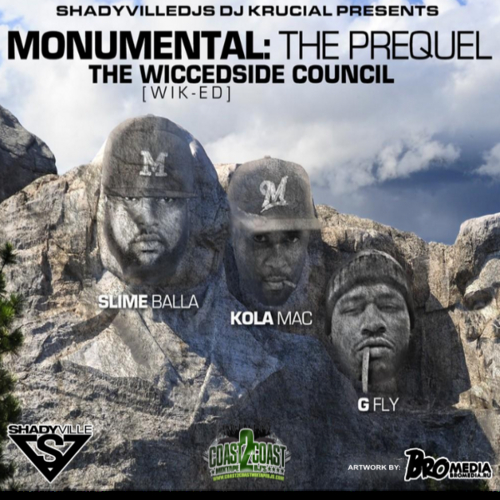 The WiccedSide Council – Monumental: The Prequel (Tracklist)
01) The WiccedSide (Intro)
02) Real Shit (0 To 100) (Kola Mac, G Fly & Slime Balla)
03) We Go Hard (Kola Mac, Slime Balla & G Fly) (prod. by The Chemist)
04) All I Do (Kola Mac, Slime Balla & G Fly) (prod. Remixx)
05) If U Want It (Remix) (Kola Mac, French Montana & Slime Balla)
06) Bout That Life (Slime Balla & Chief Keef)
07) Say Now (Slime Balla & Kola Mac) (prod. by Honorable C- Note)
08) Slime Balla Freestyle
09) Pass The Crown (Kola Mac & K Boy)
10) Im Just Sayin (Kola Mac) (prod. by Ayo The Producer & Rob Holladay)
11) Look N 2 My Eyes (Bosko 1, Kola Mac, G Fly, Compton Menace & Big Fase 100)
12) West LA Bad Bitch (G Fly)
13) Jammed Up (Slime Balla, Sin City & Kola Mac)
14) Work (Slime Balla & Kola Mac)