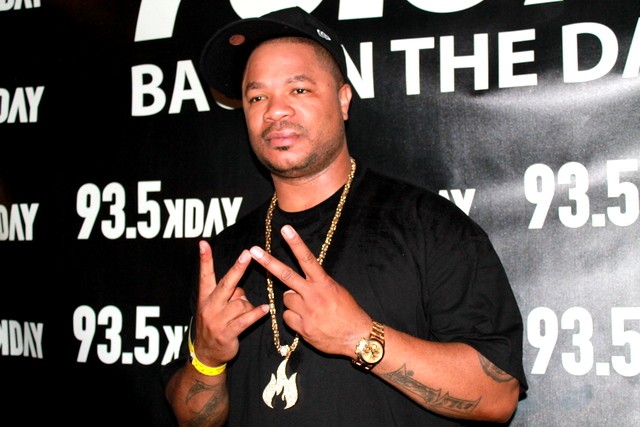 For those that missed our Exclusive Fresh Fest 2014 Footage earlier this week, this will be news to you!
Last weekend 93.5 FM KDAY held their annual end-of-Summer "Fresh Fest" concert at the Nokia Theater in downtown LA.
Earlier this week we dropped off a full event report and EXCLUSIVE footage of the event which featured Ma$e, Mobb Deep, Trick Daddy and westcoast vets like 2nd II None, Xzibit, Above the Law, Jayo Felony, Kam and Mack 10.
Xzibit came on stage during the show – not to perform – but to announce that he is joining the KDAY radio team and every Friday night from here on out, he'll be on the air from 7 to 9 pm to host his own show, "Open Bar Radio."
X explained he's out to give more shine to artists who deserve it! We expect this will be a launchpad for KDAY to start premiering new hip-hop – but regardless we're excited to see what Xzibit is going to bring to the table for the station.
Miss the full video? Check it below or read the full event report here.
KDAY's Fresh Fest 2014 Exclusive Footage (Includes Xzibit Announcement) Video