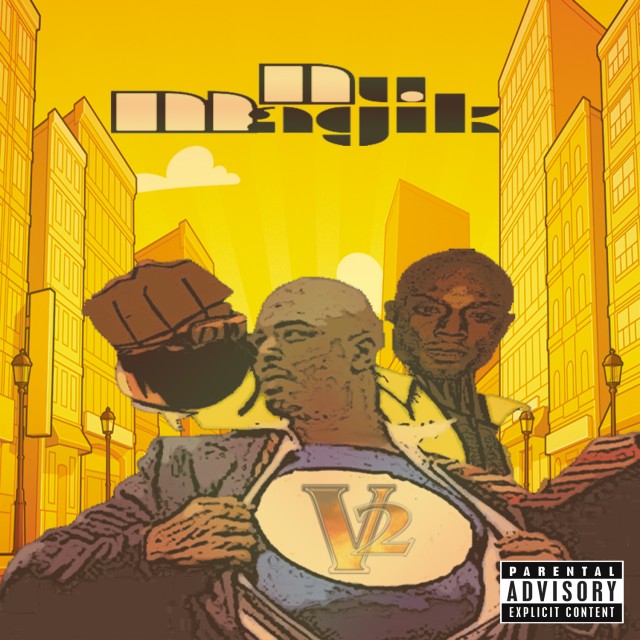 It's been quite a while since we've heard from Nu MAGIK, the hip-hop duo consisting of Chicago MC, Draztic and DUBCNN alumni Deuce Maxwell.
Their last album "The Vintage LP" released in 2011 via HipNOTT Records went on to be a critical and viral favorite. Now the guys are back with their follow up album V2.
The 'Children of Production' label is proud to announce the addition of Nu MAGIK to their burgeoning lineup, as well as highlight their excitement for the group, as they will finally be unveiling their oft-delayed sophomore effort entitled "V2", an album that has been in limbo since the duo parted ways with their former label (HipNOTT Records) respectively in 2012.
Nu MAGIK, which consists of Chicago emcee Draztic and So-Cal producer Deuce Maxwell will release their second album in its original form. The group decided that they owed it to those fans that supported their critically praised debut effort "The Vintage LP" and felt strongly about wanting to give fans an opportunity to hear the album that never got to see its original release date, as it was intended.
"V2" is an album that embodies the essence of the golden & silver eras of hip-hop. The entire album plays like a greatest hits, with its solid production and precise lyricism. Features on the album include names like, DUBCNN favorites Epademik, Clinton Wayne, Chris Rock, Smoke E. Digglera (formerly of the R&B group Playa) Money-B (of Digital Underground), Reality Jonez and more.
Check the tracklist and cover below and drop your comments – styay tuned for a track from the LP soon.
Nu MAGIK –V2 (Tracklisting)
01. The Road (Feat. Smoke E. Digglera)
02. Time Flies
03. Let's Get Closer
04. Escapism (Feat. Galaxy)
05. Money-B Drop
06. The Speakers Blow (Feat. Clinton Wayne& Epademik)
07. Whatcha Doin (Feat. Chris Rock)
08. Kahn's Lament
09. Daze Like This (Feat. Ayshia Aycox)
10. Stop, Look & Listen
11. Everything U-R
12. Everybody Loves It (Feat. Dasha)
13. All World (Feat. Galaxy)
14. Dreams/Reflections (Feat. Reality Jonez)