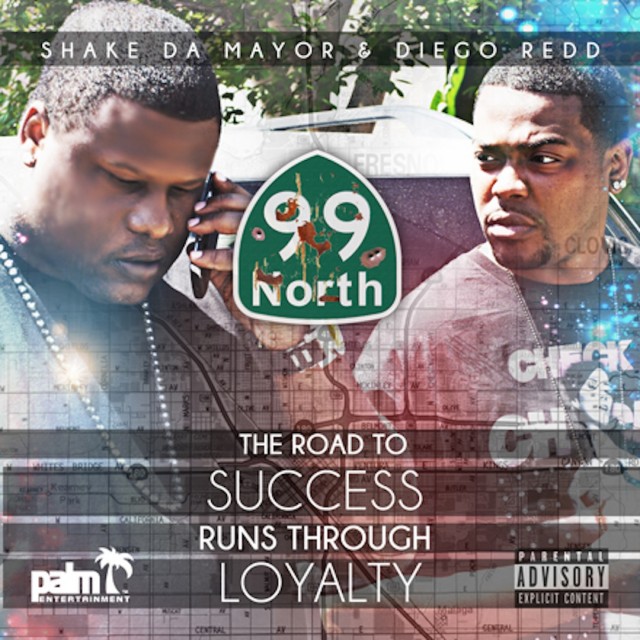 99 North is a new hip hop duo from Fresno California, composed of Shake Da Mayor and Diego Redd.
DubCNN regulars will know both names, especially Diego Redd, whom we featured in 2006 "On The Come Up"
The duo – who have worked together in the past on records like "California Living" – have dropped their debut album (available now on iTunes) and full-length feature musical, starring Clifton Powell, Omar Gooding, Pinky XXX, Philthy Rich and Mitchy Slick. The film is directed by Damon Jamal, and will be in select independent stores and online this fall.
The movie is described as;
Shake Da Mayor & Diego Redd portray childhood friends Big C and D-No from different blocks that have always agreed on one thing: getting money. It's an everyday paper chase until D-No's cousin accuses Big C of murdering her boyfriend. Friends turn to enemies and enemies ready for war, as the uneasy peace that has existed between their blocks for years, begins to dissolve overnight. Like so many others in the dangerous, gang-infested streets of Cali, the choices they make will test their friendship and force them to decide if trust and loyalty are even possible where they live.
The debut song from the duo was released a little while back called "The More I Want" and we wanted to give the visual some shine. Check it below and for more on the group and film, visit 99NorthMusic.com.
 99North: The More I Want (Video)