With a clearly defined title, Dom Kennedy releases his latest album By Dom Kennedy, continuing to provide his innovative independence as an example for artists out deal hunting, or riding label carousels only to spend their careers painted as clowns.
The Leimert Park pioneer has proven to be a master of marketing as well as a master of ceremonies, establishing his own imprint OPM (Other People's Money) and becoming a self sufficient powerhouse in the process. Piecing the puzzle together for spectators in and around the industry with hopes to clear the confusion on his movements, Kennedy's presidential presence is one simply campaigning self dependency at it's highest levels. Dom goes in alone this time around, with the exception of one feature, giving a true and thorough definition to his album's title.
Building off the expected success of Get Home Safely, this avid Dodger fan & hood favorite in L.A. is back swinging for the fences, reminiscent of one Kirk Gibson's home run hit in the '88 World Series.
Download the LP now via iTunes.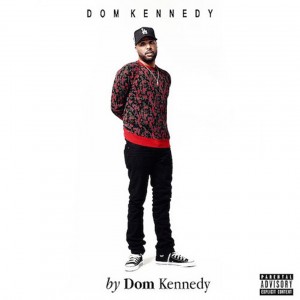 [Download Album] Dom Kennedy – By Dom Kennedy | http://apple.co/1KKZq28