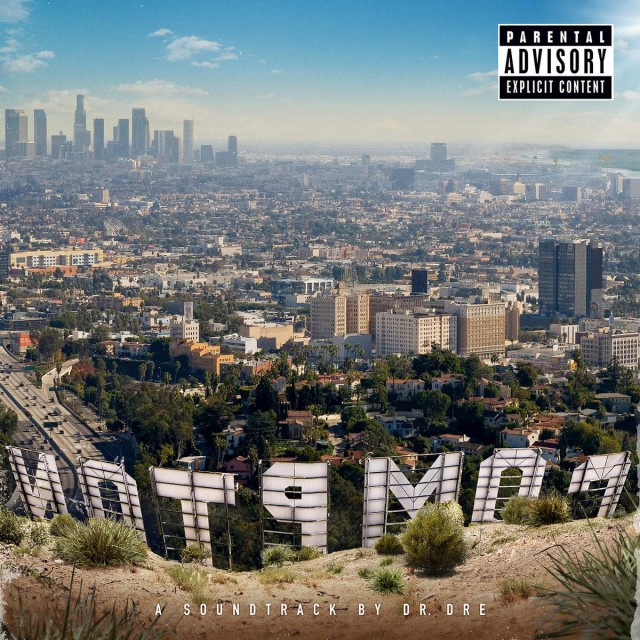 Just what the Doctor ordered!
At the weekend Dr. Dre confirmed on his Beats 1 radio show, "The Pharmacy" that he will drop "Compton: A Soundtrack by Dr. Dre" on August 7th.
In the update we revealed the project – which has been inspired by the forthcoming N.W.A movie, Straight Outta Compton – will feature 16 tracks with appearances from Eminem, Kendrick Lamar, Snoop Dogg, Xzibit, COLD 187um, Anderson Paak, The Game, Jon Connor, King Mez and others.
Today Zane Lowe announced that the album would be streamed first "Uncensored & exclusively" tomorrow 6-9pm PDT on Apple Music, don't miss it! Make sure you get your pre-order on now!
Listen to the premiere of @drdre new album, Compton. Uncensored & exclusively on @AppleMusic, from 6pm – 9pm PDT Thursday August 6th.

— Zane Lowe (@zanelowe) August 4, 2015
The "Compton: A Soundtrack by Dr. Dre" cover art and tracklist can be seen below.

01) Intro (Feat. Dr. Dre)
02) Talk About It (Feat. King Mez & Justus)
03) Genocide (Feat. Kendrick Lamar, Marsha Ambrosius & Candice Pillay)
04) It's All On Me (Feat. Justus & BJ the Chicago Kid)
05) All In a Day's Work (Feat. Anderson Paak & Marsha Ambrosius)
06) Darkside/Gone (Feat. King Mez, Marsha Ambrosius & Kendrick Lamar)
07) Loose Cannons (Feat. Xzibit, COLD 187um & Sly Pyper)
08) Issues (Feat. Ice Cube , Anderson Paak, Dem Jointz)
09) Deep Water (Feat. Kendrick Lamar, Anderson Paak & Justus)
10) One Shot One Kill (Feat. Snoop Dogg & Jon Connor)
11) Just Another Day (Feat. Asia Bryant & The Game)
12) For the Love of Money (Feat. Jill Scott & Jon Connor)
13) Satisfaction (Feat. Snoop Dogg, Marsha Ambrosius & King Mez)
14) Animals (Feat. Anderson Paak)
15) Medicine Man (Feat. Eminem, Candice Pillay & Anderson Paak)
16) Talking To My Diary (Feat. Dr. Dre)