With alien like arrival, A-1's Thurlian greets its listeners with a mantra of peace, love, whole-hearted hustlin' and unity. Embracing his humanity, educated through experience, energetic and encouraging; the stylish San Franciscan practices what he preaches, keeping his music relatable, real & focused on really living. Seeking peace while spreading love, A-Uno projects pure positivity, which is rare in a culture now predicated on violence, fabricated lifestyles, gang culture and more violence. Sharing his insight on every day issues on his record "Good People", A-1 highlights the harsh reality of children having children & them having to come to terms with the responsibilities of adulthood while still aspiring to lead a young life, a problem all to common in today's generations more so than ever.
Carrying the same explosive emotion over to "Love U", he touches on the topic of toxic relationships, visually and vividly describing both situations and memories with a former love with delicate detail, but boldly admitting his mistakes and his part in their end. Hurt & humbled, but not defeated, he struggles through the moment's growing pains, realizing the need and importance of self improvement and self love above all else in the process. After a series of seriously toned records, A-1 brings balance back to the project by paying homage to his Bay Area street ways & demeanor over international DJ/producer, Mr. Carmack's high powered production "There I Go", and furthering it even more with follow up joint "Doin The Most". This record comes laced with the signature Bay Area bounce, style and energy reminiscent of one of the region's most influential and iconic figures, Mac Dre.
Having won their 3rd championship in recent years (pains me to say that as a Dodger fan), citizens celebrated another World Series win by the S.F. Giants, taking to the streets, while A-1 brilliantly bridged two distant sets of emotions felt in a joyous, yet chaotic environment over a collective collaboration production of Julia Lewis, Mikos Da Gawd & Left Lane. Filled with both energy and excitement, then countered by frustration and confusion, it serves as a self-reflection of a seemingly misguided generation with misplaced emotions. Without a moral compass, the search for direction can prove to be difficult, but this artist has managed to give us a breath of fresh air in such a suffocating society. Carefully conscious and creative with his content, A-1 has truly been for & about the people since day one and continues to cast rays of light in the darkest of times.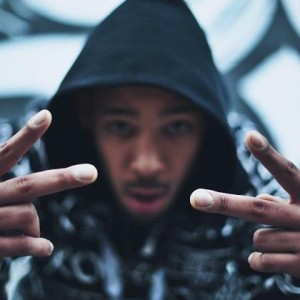 Now transitioning from the traditional Bay Area sound & bounce, Thurlian brings us back down to earth with another impactful record entitled "Invisible Man". With the visual above to support his message, the once hoodlum tales his experience as a young black male struggling to find his sense of self & place in society, all while becoming unfamiliar, and eventually invisible, having been lost in his ways. Socially aware & active as well, "Summertime Sadness" resonates so powerfully as he addresses the issues on the gun/gang violence plaguing cities and communities all across the country, compounded by the endless murders at the hands of cops & the "100Days100Nights" mandate recently made amongst L.A. gangs, claiming 27 lives in a matter of four days this previous month. As A-1 stated, "this one's for the youth", dedicating not only a song, but dedicating his life to change and keeping their memories alive; hoping to be an admired advocate for a youth gradually killing itself.
On "Get Real" he digs deep and pays tribute to his grandmother & her storied struggle, which in turn explains his own selfless attitude and family/friend orientated mindset which has kept the extraterrestrial MC grounded for most part. Having listened through the project numerous times, Thurlian defines itself as a race united under understanding, humility, respect and appreciation; establishing a higher standard of humanity to utopic & universal for a constantly divided people to embrace. Yet A-1 teaches us that living is just as much an internal experience as it is an external one, truly in tune with his environment and evolving into a keynote speaker for a generation separated from itself and its true potential. With influences ranging from Bay Area brethren Zion I & Mistah Fab to Outkast's Andre 3000, Thurlian reminded me of Talib Kweli  & HiTek's collaborative effort, Reflection Eternal: Train of Thought through it's musical progression of the project, the transitions between records, the message and the overall enlightening energy that it carried.
Climatic on the creative scale, with authentic rhyme arrangements and patterns, production pieced together by a wide array & taste in different musical genres, and blended with a cultured and conscious MC, the spoken attributes come together to represent a beautifully balanced human being, and simultaneously one of hip-hop's freshest faces. Having just skated through Canada on Watsky's #MeanerThanAverage Tour, A-1 is currently moving through the mid-west only to make his way back home to CA and hit the surrounding states on the way in. Visit www.a-1music.com for all remaining tour dates, music and updates related to A-1, and whatever you do, keep it Thurl.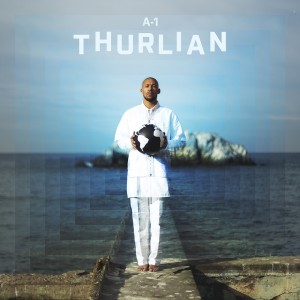 [Free Download Here]