Furthering Compton's gangsta lineage of blood affiliated rappers, Boogie finds his place amongst already established artist like The Game, YG, and living legend DJ Quik in that regard, but separates himself from the pack with his calm & centered demeanor and detailed flow, making him one of the CPT's newly certified and signature spitters. Following the solid reception of his first project Thirst 48, the beast unleashes his second body of work entitled The Reach. The project begins with the tape's soulful title track "The Reach", allowing Boogie to set the stage to present music filled with resounding substance, suffering, sacrifice and triumph. Although a product of Los Angeles's infamous gang culture, The Hub City hoodlum is exponentially more conscious & aware than a majority of those in his community, causing an internal conflict for an artist attempting to inspire change; yet abiding by a street code that shackles him from searching out the same freedom he too desires.
Openly admitting needing help with his feelings on "Intervention", Boogie shows a strong sense of security in voicing his vulnerabilities as he struggles to understand & filter his emotions striving to balance his life as a single father, up & coming artist and an active member of an L.A. gang. Stemming from that comes one of my personal favorites joints "Further", which shines a light on Boogie as he speaks on seemingly unreal and unfortunate truths he's lived. As quoted on record, "it's not just my story", thus describing the pain of losing a friend, the lack of communal outrage when blacks kill blacks when compared to the public protest & outcries that come at the hands of a cop killing a young black male, armed or unarmed, and even a tragic tale of cousins in opposite gangs, whole although grew up together & may love each other, don't trust or see each other as family.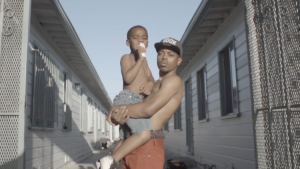 Awake & recognizing the system's been assisting on their downfalls, Boogie highlights the unifying struggle faced by black communities, stating "they still gon' Marshawn Lynch me if I don't speak…", not only signifying the importance of words, but also showing flashes of his witty wordplay and lyrical ability in the same breath. Shedding light on his religious beliefs on "Make Me Over", which is an underlining theme throughout the tape, gangsta Boog conversates with God as he deals with the responsibilities of being a father in the hood rhyming, , "that's my five year old kid, he still got crayons in the cupboard, now how I am suppose to tell'em I got shot over a color, that don't make sense…" while denouncing the stereotypes that have become personal stains and stigmas, but all along noting the necessary changes to escape the never ending cycle of violence, addiction & ignorance that plagues his surroundings.
Switching over to the project's leading single "Oh My", produced by heavy hitter beatmaker Jahlil Beats, (which as seen in the video above), is the type of record to bring the whole hood out & represent like only Cali gangsta sets know how, taking the time to boast and brag, and flash on the competition one time. Moving on from the active anthem like joint, Boogie brings us back to the deep end of Compton's pool of blood gangs with another one of the tape's stand out records, "First Evergreen". Complimenting the pulsating production, Boogie displays his story telling skills, breaking down the conflicted psychology behind a gang member choosing to lead a life with a science behind it so deep, most would drown trying to understand it. Elements of confusion and chaos clash on his mind's canvas with lines like "im with the shit, but i don't get the shit.." & "…he get dissed, I get dissed too, might as well bang that shit too", creating a window to view & better understanding his tortured and tormented mentality. Stretching the streak of substance on the tape, he crafts one of his more creative pieces, showcasing his way with words on "Overstate"; as he collages a collection of metaphors & oxymorons to create the simply complex artist the Compton native is.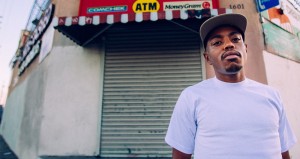 Following with two more tracks, "Find Me" & "I Found You", to satisfy his female audience, Boogie doesn't shy away from speaking his emotions candidly, also showing his ability for soothing harmonies & melodies aside from his resonating rhymes, adding another dimension to an already multi-talented MC. Bringing the project full circle with "Change" as the outro, Boogie cuts no corners, leaves no stone unturned in solidifying himself as not only a skilled & insightful artist, but one of Compton's brightest discoveries, even with the list of prominent MCs already staking claim to the city's crown. Exceeding its title, The Reach is more a gripping tale of a destined & dedicated father who loves his son and hood equally, yet battles to balance his life as a role model, being committed to his gang, and now as a successful artist with a rapidly growing fan base. Seeing the same settings with different eyes is what adds to Boogie's distinct depictions of his upbringing, gang life & his overall perspective of society. The benevolent blood's tape surpasses whatever expectations that existed, and only showed more signs of promise that the West Coast has given birth to another prized son deemed for greatness. Cop the project if you haven't & learn why the call him a beast.