There is much to be said about a young man with elderly wisdom, and a level of self awareness that would make any yogi yield in interest as if he were to be the predicted golden child himself. Funk Volume's Dizzy Wright most recent delivery, The Growing Process, is a charted path of progression & promise for an artist who's indie label is also home to both Hopsin and Jarren Benton respectively, thus establishing a higher level of lyricism and content that is expected and eventually embedded into every one of their releases. Representing the west coast by way of Las Vegas (NV), Dizzy starts his project off by aiming his rap cannon at fake and fickle fans that play the fence on supporting certain music of their supposed favorite artists; feeling as though, if the love where real, they would support his real music just as much as they would one of his vintage smoke out records. Interesting enough, the intro is more a "keep it real" moment rather than a senseless jab from an artist who's success is predicated on the relationships with his fans.
Backing the intro, Dizzy enlists independent icon Tech N9ne & Mississippi's rap musical matriarch Big Krit on "God Bless America", a record that speaks to the burdens rather than the blessings endured generationally by black males striving for success in society, aside from the public persecution and perceptions faced by the black community as a whole. Both artists deliver lyrically as expected, beautifully blending ugly situations & experiences here in America, who at one point, allowed them nothing but a dream. The Growing Process has a balance between a sound and mood reminiscent of rap's golden era, while including production with a more modern & updated bounce and energy infectious with today's younger generations in Hip-Hop. Also an advocate for higher learning, Dizzy shares his heightened awareness of himself, but also of his surrounding society throughout the album, joined by an endless amount of premier ganja joints strong enough to make an atheist religious.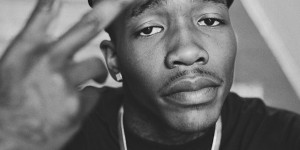 With repeated references to classic '90s records on "Train Your Mind", the introspective MC speaks on the importance of positive perspective & exercising one's mental to manage and meet moments in the most beneficial way, even when they're negative. Consistent with his endorsement and empowerment of the youth, the Funk Volume front man believes that "true leaders create more leaders"; aiming to uphold the same message, not only in his music, but with every action in his everyday life. Being pro-marijuana, Dizzy Wright puts together two lit joints "Regardless" with Lazyie Bone & "Don't You Ever Forget" with Krazyie Bone from BTNH, rhyming and rolling OG with OGs historically noted for their "get high" gangsta hits and blunted anthems. Blessed by the buddah & cosigned by Cleveland's inner city Indians, Wright's old soul is as evident as his ability to connect and convey, making him the heralded success that he is. From lyrically lobbying to legalize marijuana, to voicing his social views, back to remaining relatable with his fans, to making a record with his daughter; Dizzy Wright creatively covers many corners of content, remaining genuine in his rap representations & equally storied visuals.
Supporting his smoking habit with songs like "Smoke You Out" featuring Mod Sun & "I Can Tell You Needed It" featuring Bay Area bud connoisseur and DubCNN alumni Berner; Dizzy keeps both his fan's hands and heads high with organic (w)raps filled with  that west coast home grown funk. Calling on teammates Hopsin, Jarren Benton & SwizZz on "Explain Myself", the Funk Volume squadron march in unison, staking their claim in today's game, while clearly addressing naysayers to mind their camp's moves & business. Following that bar bombardment, the young MC shows his maturity and understanding on the industry/world around him in "False Reality" (video above); recognizing how influential and inspiring Hip-Hop can be, Wright shows us the damaging and misleading dark side the culture has embraced for reasons that would spark an entirely separate conversation better set for another time. With powerful statements like, "we can't keep screaming racism, if we're killing our own race" to support his developed overview of a current and common situation in the black communities; Dizzy tackles the many false realities that exist in Hip-Hop, from the glamorized gangster lifestyle, to the objectified models and vixens, and even emphasizing the young and impressionable lives that succumb to them.
All in all, The Growing Process fits its title to the tee, musically mapping the growth of a young artist who has yet to reach the pinnacle of his career, but who has managed to reach heights foreign to so many artists. As if by default, Dizzy Wright couldn't fake the funk if wanted too, nor does he; keeping it thorough from front to back while representing the Funk Volume imprint and spreading good vibes in peace.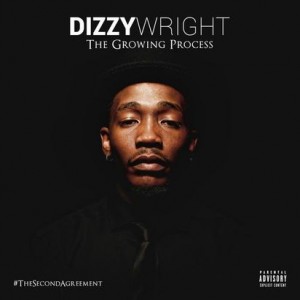 [Download Dizzy Wright – The Growing Process Here]