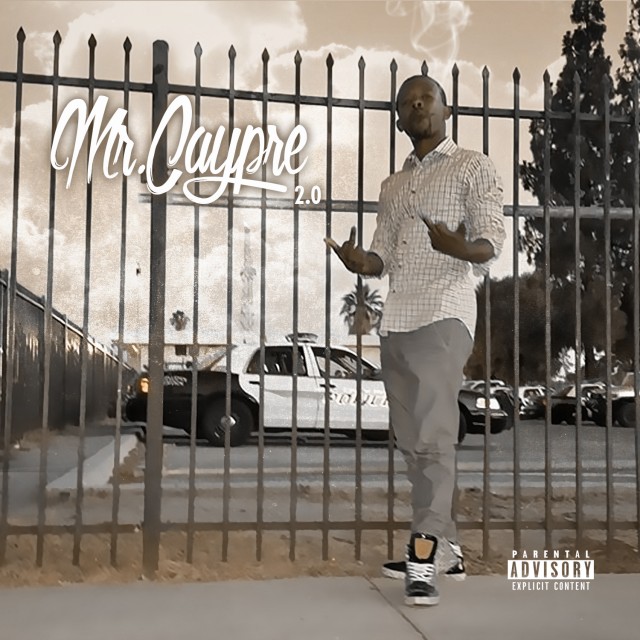 So. Cali rapper, Mr. Caypre (pronounced Caper) has been in the game for quite some time.
Hailing from San Diego, by way of North Park, this is Caypre's first solo effort…and as he states, it is an "I have arrived project", and a relief from all the starting and stopping in his career. Now signed to High End Hip Hop and co-hosting High End Radio, Mr Caypre has been busy.
Expect grown man Hip Hop with a new twist from Mr Caypre. He plans to be around for a while. Caypre has appeared on multiple compilations from "Hood Pass" to numerous collabs with Mistah F.A.B. / I Rocc / Adonis Da Hottest and Loc The Blacktopper!
Catch Mr. Caypre Fridays on High End Radio 6pm bit.ly/SiccnessNetRadio and Follow @whoismrcaypre on IG & Twitter. Be sure to check his new album 2.0. It can be downloaded here.