Now home after touring through Europe on The South Sac Mack campaign with German & Dutch producers PH7 & JR, courtesy of Below System Records and LRG Europe, Sacramento's certified son Chuuwee was busy collecting stamps on his passport, while his haters found themselves at home trippin' with no luggage or flight ticket. The northern California native took his talents throughout Germany, Austria, Switzerland and the Netherlands, only solidifying the I-5 rider's worldwide reach in rap. In my time working with indie label Amalgam Digital, I had the privileged opportunity of working with & getting to know him off the track and outside the booth, which in turn only reassured my respect for his rhyme and grind as an artist. Long story short, I parted ways with the label, and now we both find ourselves in new positions and places in a span of nearly six months time, still progressing.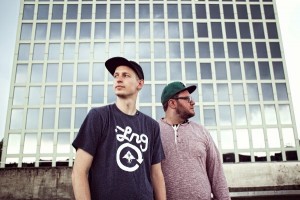 [PH7 x JR]
No love lost for him or his talents, I remain an adamant supporter of one of America's Most Blunted, weed or no weed. Aside from Complex Magazine dubbing it one of its Top 25 acclaimed projects of 2015, the relentless radio spins at home and abroad, the masterful marketing & delivery of the project in its entirety (all visuals included), I believe I know quality music not only when I hear it, but when I see it being made. Seemingly documenting his past while simultaneously forecasting a future presentation, the proclaimed South Sac mack chronologically captures his upbringing in CA's state capital through a collection of isolated stories & situations all named or linked to specific places in the city, only emphasizing the dedication to detail essential to the making and meaning of this recent release.
Branching off of its intro, early records like "Meadowview Morning" and "Florin Light Rail" place the listener directly into in his past, using staples in his community as more than track titles, but as sources of inspiration to fuel his telling story as a young mack straight outta South Sac. Heavily influenced by his surroundings, Chuuwee is truly a product of his environment; the landmark lyricist re-rides the "Regional Transit", reliving and rerunning his hustling routes through the town that helped him make his money & name all the same. With little to no features on the album, fellow west coast wordsmith Blu joins him on "DuuYuu" with his signature style & structure, letting their ladies know they're cutting ties and the bullshit, going solo, flipping the script, and turning their once cinematic duet into a one star movie. Records like this along with "Lonely in Land Park" & "Greenhaven Blues" capture his adolescent love affairs filled with both confinement and confusion, and characterized through the names of that same bittersweet & sentimental scenery where they took place.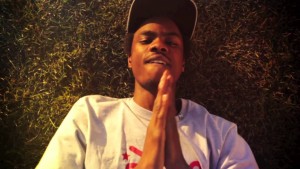 Joints like "James Rutter" & "Florin High Flirt" continue showcasing Chuuwee's thorough story telling abilities, tailoring tales of losing his virginity and early sexual experiences, along with maturing moments in him developing confidence and charm with the various and vast woman in his life. And stated on wax by the man himself, instead of hating on a man for making songs about girls, you same haters should be using those same songs to get in girl's pants & swim some. Now with promiscuity being a defining part of high school just as much as partying or principal punishment, El Chez never ventured to far from the paper. That said, "Riverside Ransom" and "South Sac Get The Money" are two of my personal favorites on the seventeen territorially titled track list; from the production, to the chaotic/conflicting money content, Chuuwee's understanding of economics and politics, in all its facets on & off the streets, shows. Creating an anthem for his beloved city to grind to with one, and detailing a dangerous story of rivalry and revenge with the other, but both share a strong and similar feeling when it comes to muthafucka simply handling his business.
Top to bottom, The South Sac Mack is without question one of the most complete, and carefully pieced projects to drop this year. Historic in multiple senses of the word, as listeners tag along in revisiting his checkered past, Chuuwee plays tour guide to his own life, musically mapping out his path to his present day success. Now officially on that international level, Sacramento was definitely well represented overseas by a young, savvy kid from the southside of Sac who's finessed his formula for macking, enough that it would make the alpha & omega of  Macs, Mac Dre, proud of him for having carried on a timeless street tradition. Freshly back in the states, look for this ordained mack to continue his run & build off the momentum he and his time traveling testimony of an album have created, expanding his empire and reach while solidify his name at home, now that's killing two birds with one stone.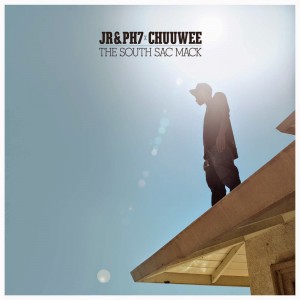 [Download Chuuwee – The South Sac Mack]