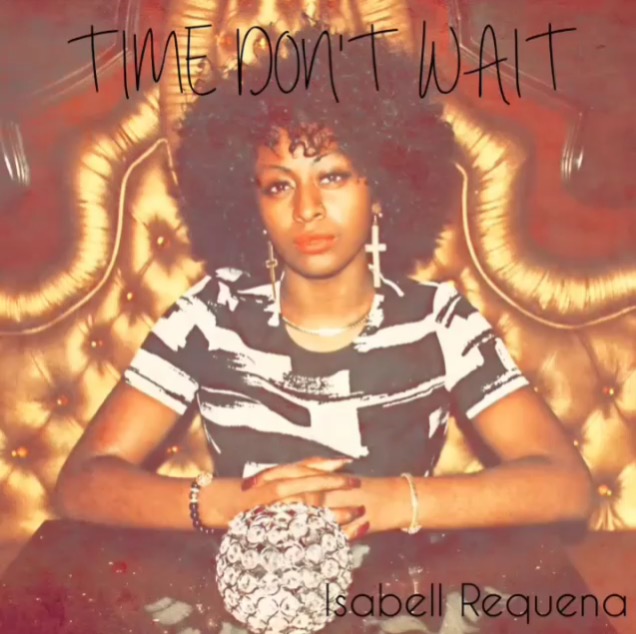 West Coast hip-hop pioneer, Ms. Toi, is back today to introduce her dope new artist, Isabell Requena.
Being one of the more recognized females in the West Coast hip-hop genre, while paying dues and dropping heat, Ms. Toi consequently has an ear for dope new talent.
With that being said, heads need to pay close attention to this new artist, and stay tuned for future releases. Read the bio, and spin the new joint by Isabell Requena below! Only on DubCNN.
"Isabell Requena has a soulful yet urban twist mixed with reggae. This multi talented Belizean American artist from South Central (Los Angeles, CA) gives you truth through music. Walking by faith and not by sight Isabell Requena leads by example setting no limits on what she can do. Making an everlasting impression on the world is one of her goals like some of her favorite singers such as Bob Marley, Lauren Hill, Aretha Franklin, Mary J. Blige, Anita Baker, Stevie Wonder, Sam Cook, Alicia Keys, Yolanda Adams and many more greats. From 4 years old Isabell loved to sing by her teen years she started doing musicals. LA Youth Arts Academy where she played the role of Kakaya in the hit plays Ephraim's. Song written and directed by Mark Swinton Executive producers Bruce Willis and Cedric the Entertainer also received vocal training from actress/vocalist Cassie Davis, worked with Musical Director Ron Hasley, and has done choreography with Sandy Alvarez and Nicole Smith. This very ambitious Queen has blessed many stages including The X-Factor where she sang Mary J Blige's "I'm Going Down" and Simon Cowell told Isabell "You are going up"; with wonderful reviews from judges Kelly Rowland, and Demi Lavatto. She has also opened up for some other incredible artists such as: Beenie Man, Lady Saw, Baby Cham, Buju Banton, Gregory Isaacs, Junior Ried, Bounty Killa, Busta Rhymes, Eve, The Rejects, Joe Moses, The Finatticz, Problem, Wyclef, Christopher Martin, Wayne Wonder and many more. Surely beauty comes from within, and that's why Isabell Requena was inspired to start her own non-profit organization called "Miss America Belize", a pageant for her community. She loves to give back. She volunteers her time helping other organizations with food, school supplies, clothes and medical supplies and inspires her community to live their dreams. Isabell Requena is now signed and has a new album coming early 2016 on G.O Entertainment LLC; with CEO and Multi Platinum Recording."
IG @IsabellRequena
Contact: Goproductions26@gmail.com
Isabell Requena – "Time Don't Wait" produced by JPad Da Juggernaut