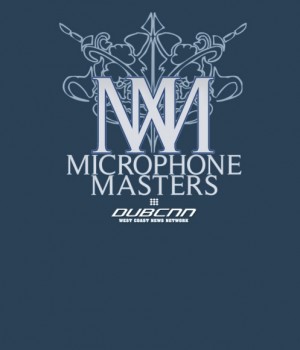 Microphone Masters Radio Episode 116: J-Luv and Starr Saxxxon welcome special guest Tairey. The buzzing emcee from Pittsburgh, PA talks about the Pittsburgh Hip Hop scene in addition to how his music stands out in the competitive world of Hip Hop. Not many up and coming artists have an In-House producer but Tairey talks about the advantages to such a luxury and more.
J-Luv and Saxxxon engage in a friendly debate concerning The Game and Nas. Game projects are known for their production whereas Nas' can be spotty at times so jump into the conversation and let us know what you think.
Lamar Odom has had a turbulent couple of years to say the least and it started when he was jettisoned from the Los Angeles Lakers and culminated with his medical emergency in a brothel in Nevada. You don't want to miss Starr Saxxxon's take on L.O.'s situation.
Check out the heat from Black Talon, Dave East, Lord Finesse, Tairey, Xzibit, Demrick, Redman, Mr. Miranda and more.
Reach out to the show at mm@dubcnn.com and check us out on Facebook!
Microphone Masters Radio Episode 116 (10-21-15) Tracklist
Intro: From Leave to Fired and the 'Ol Ball Coach retires, um resigns
Black Talon – Audio Dope
Redman – Dopeman
The Game – The Documentary 2
Segment 1: The Game versus Nas: Beat selection and Rhymes
Serial Killers (B Real, Xzibit & Demrick) – Murder Show
Dave East feat Nas – Forbes List
Lord Finesse – True and Livin
Tairey – Martyr
Segment 2: Tairey Conversation
Mr. Miranda feat Miss Rebecca – New Man
Big K.R.I.T. feat Warren G – No Static
Run the Jewels – Creown
Diamond D and the Psychotic Neurotics – Best Kept Secret
Segment 3: Lamar Odom
Aesop Rock – ZZZ Top
Tame One – Blakout Status
Zuke Saga – Swamp King
Outro
The Roots – Doin' It Again
Microphone Masters Radio Episode 116 (10-21-15) Show (Stream/Download)

Thank you for your continued support of Microphone Masters Radio and you can hit up the show at mm@dubcnn.com or hit the comment section or the Dubcnn Facebook page. Tell a friend to tell a friend!