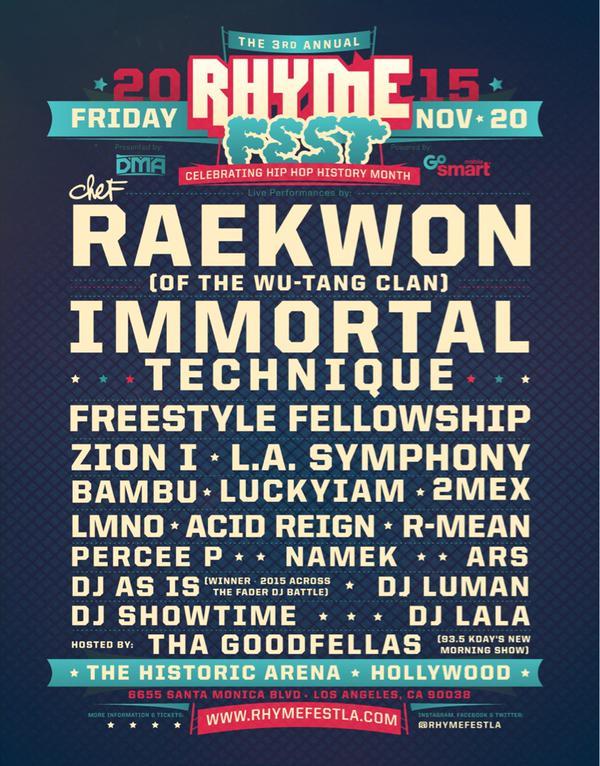 On 11/20/15 Rhymefest will hold its 3rd annual hip-hop event in Los Angeles, Ca.
This will no doubt be another epic event for Rhymefest, which continues to be one of the front-runners in the preservation and celebration of hip-hop music. Check out footage from last years Rhymefest event here. That event featured KRS-1, Planet Asia, Haiku D'Etat, and many more.
This year, Rhymefest will feature legendary hip-hop artist Raekwon (of the Wu-Tang Clan)! Also slated to rock the mic are Immortal Technique, Zion I, Freestyle Fellowship, LMNO, 2Mex, Dj LaLa, Percee P, Dj Showtime, Dj As Is, Dj Luman, Tha Goodfellas, and many more!
Be sure not to miss this special night of hip-hop. Get your tickets at http://www.rhymefestla.com/. Special shout out to Scooby and Dj Showtime.