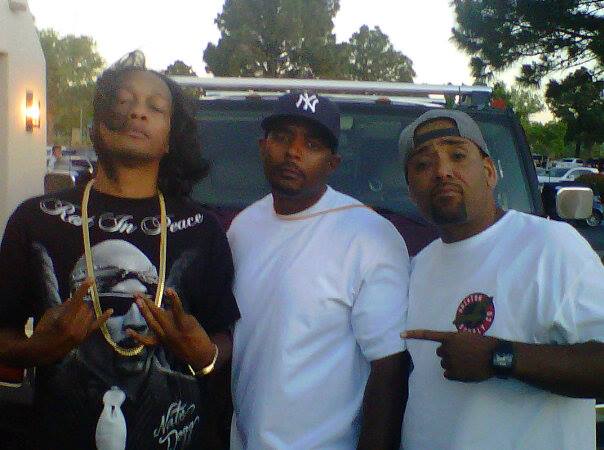 The year was 1977. The address was 6811 10th Avenue, Apartment #7. The hood was the "Rollin 60 Crips". The mentality was hard, the mentality was dangerous and the mentality was hood!
"It's been a while since I've lived in that environment and I thank God for blessing me to make it out, twenty years later, same mentality; twenty years ago, same mentality."
The producer behind many of the classic West Coast bangers of the 90's continues:
"Back in 1992 when I came home from federal prison, I was rappin'. I didn't know any producers at the time so I started producing my own music.
To my surprise, everybody liked my music more then they liked my rapping! At this point in my life I'm just having fun with it, spending my own money on myself and using my own music. It's a long story behind Young Trey!"

Young Trey released his first solo album back in 1998 titled "Wha Cha Need" and has produced a lot of hits for artists such as Mc Eiht , CJ Mac,MC Ren, Mack 10, WC, Westside Connection and Young Hoggs just to name a few.
Trey is currently working hard in the lab on his upcoming solo project and touring with Mack 10.
Check out his new songs aswell as some of his songs from back in the day below:
Young Trey (Audio)
Contact Young Trey on twitter and stay tuned for an exclusive interview with Young Trey!