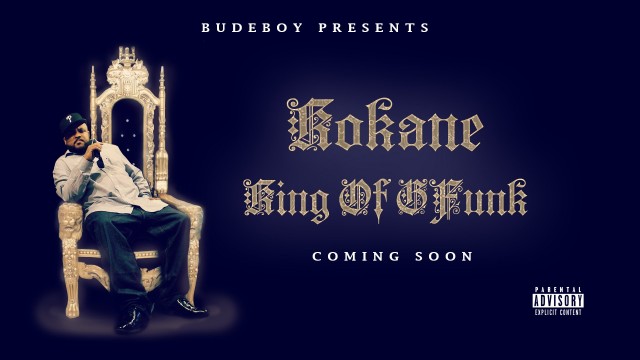 Today DubCNN drops pt.1 of Kokane's "King of G-Funk" campaign.
Gathering up major steam, with a set release date for early next year, Kokane continues to make preparations for one of the most anticipated albums from Kokane thus far.
Fresh off of a recent promo run in L.A., which included an in-depth interview last Friday, on Xzibit's Open Bar Radio, powered by 93.5 Kday and hosted by Slink Johnson and Soren Baker, Kokane is as focused as ever. We are back today with new footage of his upcoming video PLASTIC SURGERY featuring the one and only Mr. Short Khop and Kokane himself, from Kokane's upcoming album #KOGF. Check the video clips, via Instagram, below! Artists said to appear as features on #KOGF include Aanisah Long, George Clinton, Snoop Dogg, Xzibit, Kurupt, Tha Chill, Big Tray Dee, Bigg Gipp, Mr. Short Khop, Mitchy Slick, Cold 187um, Babee Loc, Weazel Loc and Bad Lucc (who will be making an appearance on the PLASTIC SURGERY remix). With production from the likes of Meech Wells and Sean Wells, S-Class and LayLaw, Dj Battlecat, Theory, Mofak,Mario Luciano, West Coast Stone, and TSP Gray. We will be keeping you updated on The Legendary Kokane throughout this campaign, so stay tuned. Only on DubCNN. Follow Kokane on Instagram and veiw the video to the first single from #KOGF titled Y'all Niggax here. Watch pt.1 of the King of G-Funk Documentary here.