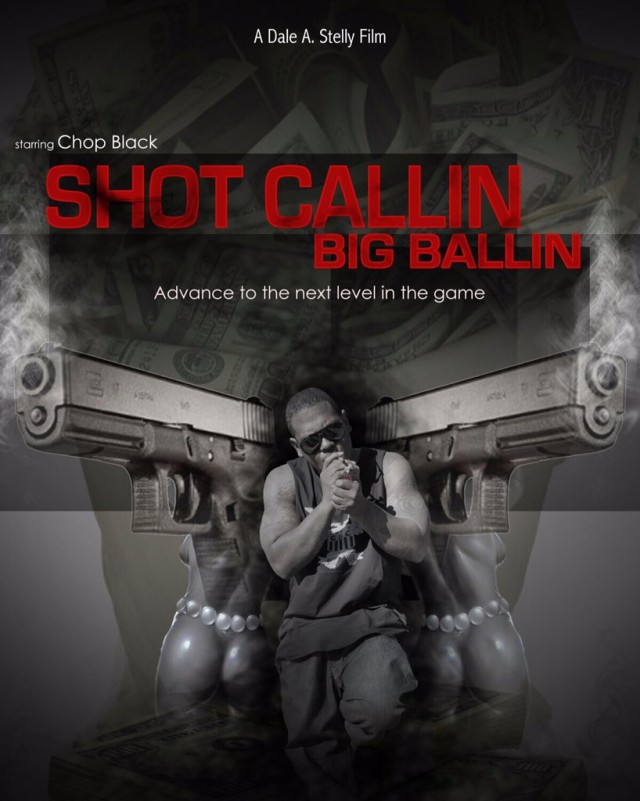 This week DubCNN hooked up with King Sann a.k.a. Chop Black, of the ground-breaking West Coast hip-hop group The WhoRidas for an exclusive interview.
The WhoRidas rose to prominence on the hip-hop scence on the strength of hits such as the classic hip-hop track Shot Callin and Big Ballin. Back with a new single, and a new movie, Chop Black is gearing up for major things in 2016.
Read, the interview below, and drop a comment. Only on DubCNN. Follow Chop Black on Twitter. Be sure to check out, and support the Crowd Funding page for SHOT CALLIN AND BIG BALLIN the movie, here.
Interview conducted in December 2015.
Questions asked by: West Haven Blast.
DubCNN: DubCNN checking in with Chop Black aka King Sann of the legendary hip-hop group the Whoridas. What's good fam?
Chop Black: Yes Sir…What's poppin! Everything is good fam.
DubCNN: With hits like SHOT CALLIN AND BIG BALLIN, and TALKIN BOUT BANK, the Whoridas have emphatically made their mark on West Coast hip-hop. How did The Whoridas, as a rap group come into existence? And how did you guys get your break in this game?
Chop Black: Well the WhoRidas consist of King Sann and Mr. Taylor. Mr. Taylor is my cousin We're family. My older brother Saafir put us On. We (The WhoRidas) started off solo artist, but the crew (Hobo Junction and Saafir) suggested that we be a group. We agreed with the suggestion and became the WhoRidas Then we continued to grind and played our position. As a result we got a record deal in 1996.
DubCNN: What is your opinion on hip-hop today?
Chop Black: My opinion on Hip Hop today is, it's progressing and at the same time being manipulated. We make music that the fans wanna hear and what we as Artist wanna hear, but in the times we are living in We could use some consciousness or more information focused content in some of these Hit songs to help our youth focus on creating solutions instead of Senseless shootings. You know, Building legit businesses and forget bail and sentencing. Feel me?
DubCNN: Can you elaborate on your experience growing up in Oakland, Ca.?
Chop Black: Growing up in Oakland was and still is wild but it gets you ready for the World.
DubCNN: What is your favorite Whorida collaboration of all-time?
Chop Black: My favorite WhoRida collaboration.. Hmm.. I can't say I have just one,
From Yukmouth, Mac Dre, Alkohiliks, Daz, The Delinquents.. I can't choose just one.
DubCNN: Correct me if I'm wrong, but you are currently working on a SHOT CALLIN AND BIG BALLIN documentary. Can you tell us a little about that?
Chop Black: Correction, I'm working on "Shot Callin Big Ballin" the Movie. What I can tell you is the Movie is coming. We shot a trailer to the movie to provide a visual until the movie is finished and ready. It's an action packed thriller So be on the look out!
DubCNN: What is the difference between King Sann the solo artist and King Sann of the Whoridas?
Chop Black: The difference between King Sann of the WhoRidas and Chop Black the Solo Artist is King Sann is in a Group and splits creative responsibility with Mr. Taylor. Chop Black the solo artist creates and goes in any direction he feels.
DubCNN: Who are your top 5 MC's/Rappers of all-time?
Chop Black: Who are my top 5 mc's of all time, uh that's kinda hard but; Big Daddy Kane, KRS One, Ice Cube, Tupac, The D.O.C, Nas, Biggie, dam.. I can't do just 5 right off top hahahahaha!!!
DubCNN: What is King Sann bumping in his car these days?
Chop Black: These days I'm listening to what's out there (the top 40) But I haven't heard the New Hot shit that make you say "That shit right there!!! Hahaha
I'm waiting for those bangers that make me wanna workout and drive fast. A lot of these cats are making the same music copying off each other. Don't get me wrong it's some Dope ass artist out right now.
DubCNN: What artists or producers, that you haven't collaborated with, would you like to work with in the future?
Chop Black: What artist or producers I would like to collab with? Maybe DJ Mustard, 2 Chains, Nas, Pusha T, JadaKiss, 50cent, the list goes on.. it's a quite a few people I wouldn't mind collabing with.
DubCNN: What projects do you have on deck for 2016?
Chop Black: 2016 look out for 2 albums, 2 soundtracks, Shot Callin Big Ballin movie, and my Clothing line. That's just to start the year…
DubCNN: Any advice for aspiring artists?
Chop Black: To the young artist just getting in the game; Work hard, stay focused, write, write, write, save your money, push and promote, Network, Dream Big, hustle hustle Hustle, write, write write and repeat!
DubCNN: Where can fans find you on social media?
Chop Black: If you wanna find me I'm @CHOPBLACK All over social media IG ,Twitter,Periscope, except No Facebook.
DubCNN: Thanks again fam! Any last words?
Chop Black: I want thank you and DubCNN for the interview and always supporting the WhoRidas, Chop Black and Hip Hop. Be on the look out for my movie "Shot Callin Big Ballin" my album "Oakland 2 Inglewood" wit my boy
K. D. You can find all music in stores and online.
Stay Heated Ent.
The Regime!!
Stream the new Chop Black single below, titled "Money, Cars, Clothes". Single available on iTunes now!