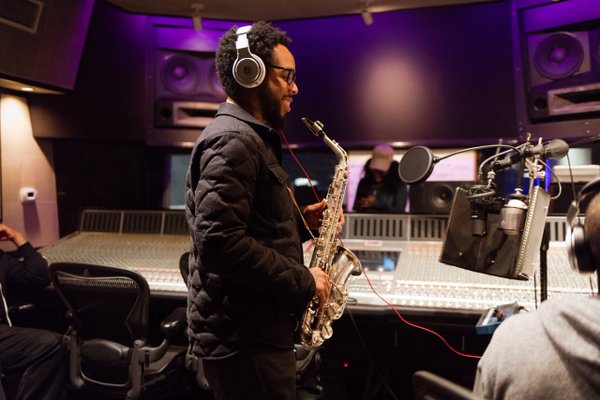 Terrace Martin delivers production masterclass on new single "Valdez Off Crenshaw."
Right after wowing the world with his saxophone from a jail cell during Kendrick Lamar's incredible Grammy performance last night, Terrace Martin took the opportunity to release the first single from his long awaited "Velvet Portraits" project.
His follow up to "3ChordFold" from 2014, and the 2011 "Locke High" will be released under the name "Velvet Portraits" and today he gave Zane Lowe's Beats 1 show the premiere of his new single "Valdez Off Crenshaw."
This atmospheric, funky tune featuring wah-wah guitar, hand percussion, and plenty TM's trademark sax! Give the track a spin below, pre-order the album now [due for release April 1] on iTunes and check back for more on the album right here on DubCNN!
Terrace Martin – Valdez off Crenshaw (Stream)