Microphone Masters Radio welcomes Ziggy, an up and coming emcee hailing from San Jose, CA.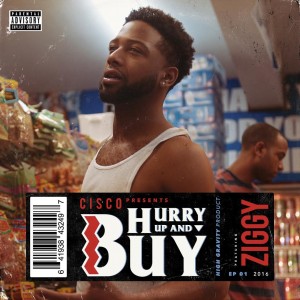 J-Luv and Starr Saxxxon give their thoughts on the #OscarsSoWhite movement. Was it much ado about nothing or were there some valid points to be made?
Additionally, with the back and forth between presidential candidates become more intense, the fellas discuss Killer Mike's support of Senator Bernie Sanders. His passion filled speech raises some questions and blends into the #blacklivesmatter issue.
Check out heat from Ziggy, Arlo Maverick, De La Soul, Public Enemy, Fashawn, Murs, Ras Kass and more.
Reach out to the show at mm@dubcnn.com and check us out on Facebook!
Microphone Masters Radio Episode 131 (03-02-16) Tracklist
Intro: Oscars- Sour Grapes or Valid Point?
Public Enemy feat Ice Cube & Big Daddy Kane – Burn Hollywood Burn
Beat Bruisers X Ruste Juxx X Pawz One – Unphuckwitable
De La Soul feat Nas – God It
Aesop Rock and Homeboy Sandman – Environmental Studies
Segment 1: Ziggy Conversation
Ziggy – Ball
Ziggy – DreDay
ROK feat DJ M2 – I'm a Poet
Segment 2: Killer Mike and the rising black voice
Killer Mike – Reagan
Del the Funkyhomosapien, Fashawn, Black Thought & Murs – Rise Up
Planet Asia & Ras Kass – Fire Drills
NOK – Broken Wings
MM@dubcnn.com
D.I.T.C. feat AG – 16 and Out
Fashawn & the Grizzly City Boys – Early 2000's
Pharoahe Monch feat Black Thought – Rapid Eye Movement
Outro
MC Breed – Ain't No Future in Your Frontin'
Arlo Maverick – More
Microphone Masters Radio Episode 131 (03-02-16) Show (Stream/Download)

Thank you for your continued support of Microphone Masters Radio and you can hit up the show at mm@dubcnn.com or hit the comment section or the Dubcnn Facebook page. Tell a friend to tell a friend!