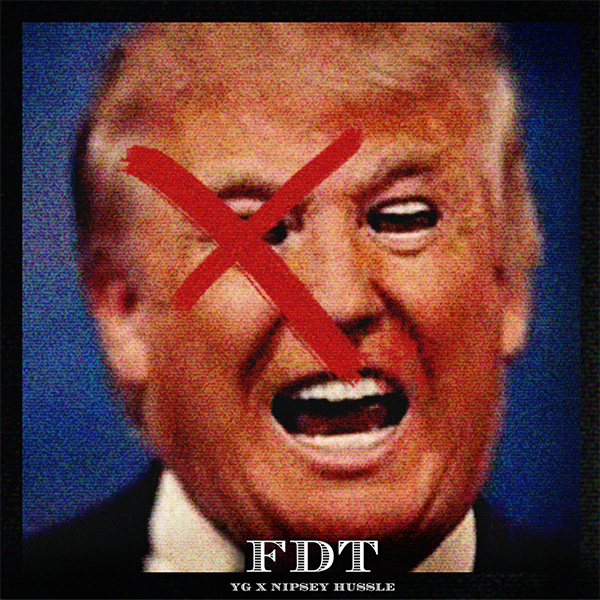 YG and Nipsey Hussle unite for a brand new track titled "FDT"; a diss aimed at presidential candidate and Republican frontrunner Donald Trump.
"FDT" (Fuck Donald Trump) is a self-explanatory composition, which expresses the overall sentiment of a good portion of the United States of America during these uneasy times. With racism rearing it's ugly head in the U.S., and much of this racial tension stemming from the ongoing presidential campaign, the aforementioned Donald Trump has stirred emotions nationwide with his extremely radical political views.
Bloods and Crips unite on this banger; while also showing respect for the Latino culture that is prevalent within the U.S. Check the song below, produced by DJ Swish, and drop a comment. Only on DubCNN.
Follow YG
Twitter
Facebook
Instagram
Website
Follow Nipsey Hustle
Twitter
Facebook
Soundcloud
Instagram
Website
YG and Nipsey Hussle – "FTD" (Fuck Donald Trump) [Audio]