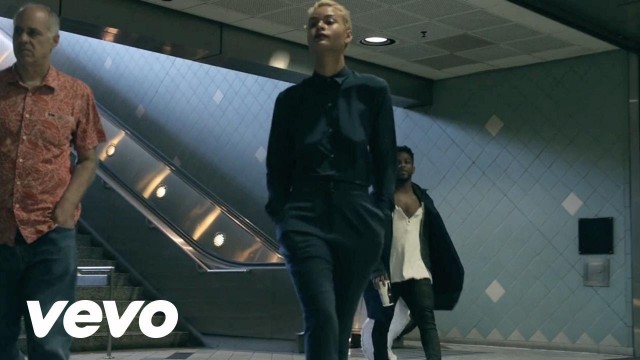 JAYLIEN DEBUT EP
The SUMMER'S OVER
TO BE RELEASED JULY 15TH
"HOTEL COSTES" MUSIC VIDEO
NOW AVAILABLE ON VEVO
EP RELEASE SHOW JULY 15THAT THE STUDY HOLLYWOOD
JAYLIEN explained, "I went to Paris for Paris Fashion Week. It was my first time and the greatest 8 days of my life. In between each show, before every after party, everyone would meet up at Hotel Costes. It's like the playground for the cool. When I left Paris, I wanted to make a song about how it felt to be there. This song is the soundtrack to my Paris experience."
To celebrate his debut EP release on July 15th, JAYLIEN will perform a not-to-be-missed set at The Study Hollywood alongside Lauv and other special guests. JAYLIEN recently made his debut live performance last month opening up for The Dream's Genesis Tour in Los Angeles at The Troubadour followed up by another impressive performance opening up for Jeremih at The Observatory in Orange County.
Check out the newly released Summer's Over EP album trailer in which JAYLIEN divulges his inspiration for releasing his debut EP after working behind-the-scenes as a go-to songwriter for Akon, Chris Brown, will.i.am, Britney Spears, LL Cool J and many more. Most recently, Jaylien played a pivotal role in discovering and developing American Apparel model and artist Kacy Hill's lead single "Experience" that led to her record deal with Kanye West's G.O.O.D. Music imprint.
SUMMER'S OVER TRACKLIST:
Hotel Costes (Produced by JAYLIEN & Darius)
Hit Me up/ 3AM (Produced by Josh Pan & JAYLIEN)
Choices (Produced by JAYLIEN)
Rewind (Produced by Sam Gellaitry)
Not For Sale (Produced by Dirty Chocolate & JAYLIEN)
We Fcuk (Produced by Tom Misch)
Summer's Over (Produced JAYLIEN & OSH
ABOUT JAYLIEN:
The multi-talented producer, songwriter, artist and model from St. Louis first gained prominence as a producer/songwriter for Akon. JAYLIEN achieved recognition for his work on Akon's album Freedom (2008), producing and writing the multiplatinum selling single "Beautiful" featuring Colby O'Donnis and Kardinal Official. Soon after, he went on to co-write another multi-platinum hit song "Scream & Shout" for will.i.am & Britney Spears. Since then he's continued to produce and write songs for many artists including Chris Brown, Cody Simpson, Cheryl Cole, T-Pain, LL Cool J, T.I., Quincy Jones, Snoop Dogg, Peter Andre, B.o.B., Charlie Wilson, will.i.am, Seal, Fitz and the Tantrums & many more.
JAYLIEN founded his own record label imprint, BlessandSee Music, alongside his partner and music video director Stephen Garnett. Within just 6 months of their launch, Kanye West caught wind of Blessandsee artist Kacy Hill & signed her to his G.O.O.D. Music imprint on Island Def Jam. JAYLIEN produced Kacy Hill's lead single "Experienced" and partner Stephen Garnett directed the music video.
"I'm just doing my purpose on this earth. God has an agenda — I just want to make sure I'm apart of it. I want to be that self-contained one-man band: songwriter, producer, singer and rapper." – JAYLIEN
SUMMER'S OVER iTUNES PRE-ORDER
WATCH "SUMMER'S OVER EP" TRAILER
WATCH HOTEL COSTES ON VEVO
SUMMER'S OVER iTUNES PRE-ORDER