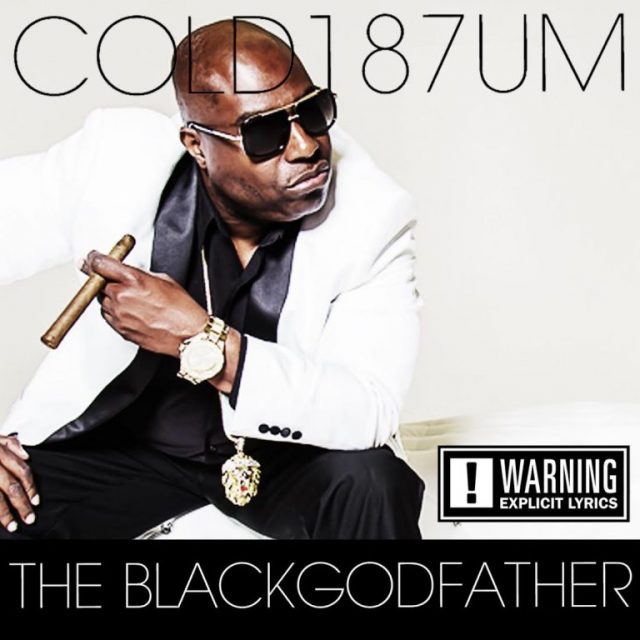 In 1989, Ruthless Records boasted one of the finest rosters in Rap music history. With N.W.A.'s Straight Outta Compton in heavy rotation (with a massive tour behind it), Eazy-E's independent label was fast expanding to include The D.O.C., Above The Law, and J.J. Fad.
By 1990, everything had changed. Ice Cube had angrily left his group and label, as N.W.A. appeared fractured in the aftermath. Meanwhile, The D.O.C. was critically wounded in a near-fatal car accident that almost destroyed his ability to speak, let alone rhyme. As Cube was at odds with his former band-mates, he would famously get into it with A.T.L.'s front-man and producer Cold 187um (a/k/a Big Hutch), due to their rise in his absence. At the Anaheim Theater in April of that year, the two gangsta rappers came to blows in 187um's dressing room, following some jabs in the media. In July, at New York City's Marriott Marquis in Times Square—the two men, backed by Above The Law and Da Lench Mob, respectively, had an encore violent confrontation. That scene was chronicled in last year's Straight Outta Compton film, portraying N.W.A. and A.T.L. affiliate Laylaw front and center in the brawl.
In 2016, things are full circle. Cold 187um, Cube, and Doc have no ties to Ruthless Records. While all three artists mourn their mentor Eazy-E, they truly bury the tensions with Cube and Cold 187um making their first collaboration. The D.O.C., who worked on 100 Miles & Runnin' with Cold 187um, also appears. Produced by the very same Laylaw and SClass, "Legacy" (which premieres at Ambrosia For Heads) captures the magnitude of the full-circle moment. This aggressive and historically significant song appears on 187's The Black Godfather album (released October 10), which features Snoop Dogg, Cee-Lo, Daz Dillinger, and E-40, among others.
With an N.W.A. trademark intro, and The D.O.C. stating some legendary A.T.L. titles, names, and gangsta adages the song features rapping by Cube and Hutch that show while they weren't cool in the '90s, they can thrive in the 2010s—thanks to legacy, and well-maintained Rap skills. This song has never before been released. Shouts out to Chad Kiser for article.