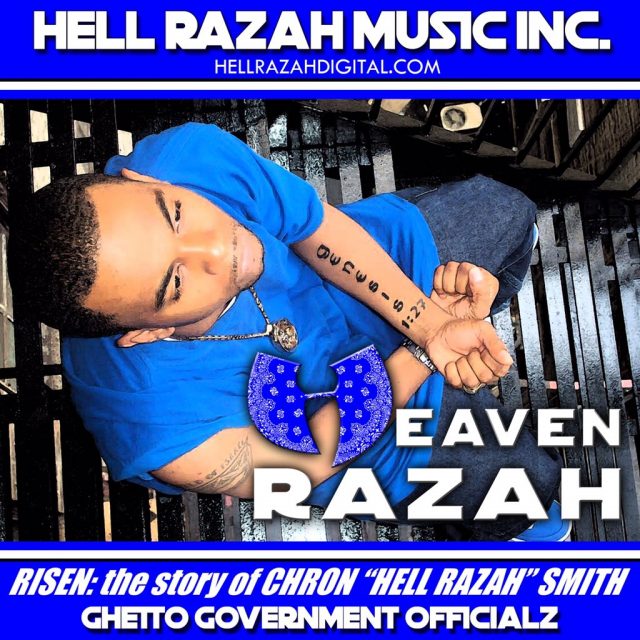 Recently DubCNN caught up with Hell Razah of Sunz of Man, of the legendary Wu-Tang Clan. In this interview we cover a multitude of topics including his new musical project, his upcoming smartphone app, his experiences with the Ol' Dirty Bastard, and more.
Hell Razah a founding member of the Wu-Tang affiliated group Sunz of Man has a revealing documentary set for release next year, Risen: The Story of Chron "Hell Razah" Smith. Sunz of Man is made up by veteran emcees Prodigal Sunn, 60-Second Assassin, Shabazz the Disciple, Killah Priest & Hell Razah. Together they are known as one of the most successful Wu-affiliated groups and were also the first signed to Wu-Tang records.
Hell Razah was mentored by the RZA at the young age of 14. When he went solo after Sunz of Man's primetime, he went under the moniker "Heaven Razah"– so never get confused people, same emcee.
In 2010 he developed a brain aneurysm that was caused by an accident which made his name a worldwide trend in the headlines. This near ill-fated incident put him in a coma and paralyzed the left side of his body. For the past 5 years, on a gradual pace, he has been recovering his body functions back to normal. Razah got Frank Meyer, who is a seasoned filmmaker to document his journey.
Check the interview below. Follow Hell Razah on Twitter. Only on DubCNN.
---
Interview by West Haven Blast
---
1. DubCNN cheking in with Sunz of Man/Wu-Tang Clan member; and president of GGO Ent., Hell Razah. What's good fam?
WINGZUP! Peace family. Just been working hard body on many things!!
2. You have alot going on these days fam; music and entertainment. How have you been able to transcend your music to open doors to other opportunities?
I never change my style to follow what's overrated these days. I stayed on my original sound, vision, and plan. Creating new lanes for the future of the youths coming up behind me, while maintaining my original sound. Style of music is just upgraded now.
3. Dope. Tell us about your new musical project, titled "Hood Transporter". And your recent mixtape; "Inferno".
INFERNO was a mixtape I released that was better than most artists albums out now. THE HOOD TRANSPORTER is my Global music series with the dopest DJ in the south of France DJ, DJ Kenni Starr. We first released it overseas then brought it back to the United States afterwards, with new artists and new music that you won't get anywhere else.
4. You also have an upcoming collaboration project with Ayatollah, correct? What can fans expect on this project?
This album with AYATOLLAH will be very genuine for Hip-Hop Heads that miss that Golden Era rap music. Not only did he produce the entire album you will also get to hear him rapping all songs for the first time in his career on this project. One of the reasons why it's so crazy.
5. What was the inspiration behind your new joint, "Freedom of Speech"?
"FREEDOM OF SPEECH" was recorded with 4TH DISCIPLE. A classic collab project we did together.
6. As i mentioned before, you have many ventures in the works fam. From a clothing line, to toys, to Laptop Backpacks, etc. Many of the smarter artists seem to capitalize on their success. Tell a little bit about these products. And who are some of the executives in the music game that you admire?
I decided to stretch my brand after my name change to HEAVENRAZAH. HELLRAZAH became my company, HELLRAZAH MUSIC INC. As far as clothing, films, music, toys, and laptop bags, they can all be located on my new smartphone digital app called HELLRAZAH WORLDWIDE for Apple and Android devices.
7. Now, talk to us about your brand new innovative cyber endeavor; a Smartphone app. What is the theme of the app? What features will the app contain?
Since my brand is global from my, GGO Movement, to my record company and music…going digital with my new app was taking it to the next level, to stretch my brand across the globe to different markets and regions. My app will be like my internet Walmart; to stay updated with everything I have going on. From my music, to my movie "RISEN" the Documentary; social media and digital networks all in one place.
8. Growing up, hanging out with my relative, we would always keep up with the new Wu-Tang releases. Groups and artists such as Killa Army, GP Wu, Shyhiem, La the Darkman, Gravediggaz, Sunz of Man of course, and more. Can you tell us a little bit about your personal experiences as a part of The Wu-Tang Clan during the golden years?
My experience growing up and coming up under Wu-Tang is priceless. education I learned changed my life forever, and open doors for my future living.
9. As a member of Sunz of Man, you had the honor of collaborating with the late great hip-hop legend "ODB" on your hit single "Shining Star". Can you give the fans an inside perspective on The Ol' Dirty Bastards legendary enigmatic personality?
Working on that song is my favorite and best time in my career. He showed me what it really takes for you to become a legendary artist in this business. It was like working with Marvin Gaye, and Barry White, and Smokey Robinson; live with Wyclef behind the boards! Adhering to advice from the best who ever did it. Like Earth Wind & Fire as my coaches.
10. What is your opinion on the state of the music game today?
What the music business is to me today is like how children act when their parents are not home with them; doing whatever they want knowing what is right and wrong, but still going to do it; thinking nobody will ever see them until they learned everything they were told by their parents was truthful and for important reasons.
11. Who are your top emcees of all-time?
MY Top MC's are RAKIM, KRS-ONE, KOOL G. RAP, OL' DIRTY BASTARD, NAS, GRAND PUBA, ICE CUBE, BIG DADDY KANE, TUPAC, BIGGIE SMALLS BIG PUN, and EAZY-E.
12. Let's get into your dope new documentary, titled "Risen", featuring Sunz of Man, The Rza, Killah Priest, Cappadonna, Ras Kass, and more. This is autobiographical, correct? What topics are discussed in the documentary? Is it true that you survived a brain aneurysm?
RISEN is my life story from music, and showing how hard it was for me through my recovery from the BRAIN ANEURYSM I survived. I lost many things. I couldn't walk or talk. I was going through the hardest time in my life, and it showed who was there for me; helping me recover when everything was hard for me from family to true friends who stood with me to make sure I recovered and got back to myself, the best I could.
13. Where can fans find you on social media?
Fans can find me on all social media Networks. @HEAVENRAZAH
(INSTAGRAM/FACEBOOK/TWITTER/SOUNDCLOUD/AUDIOMACK/YOUTUBE/LINKEDIN/SNAPCHAT/VINE)
14. Thanks again Hell Razah! Anything you want to add? The floor is yours.
Welcome and thank you so much for your support for me and my works, legacy, and brand. Expect good things from HELLRAZAH MUSIC INC. and my GGO movement in the future.
http://www.hellrazahdigital.com/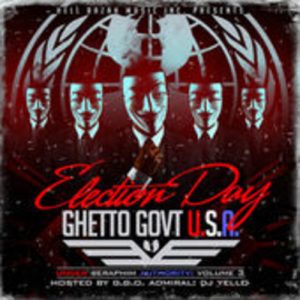 Download "Under Seraphim Authority" Here
Beast Of America – Hell Razah X Queen The Prophet & Judah Priest – Feat. DJ Flipcyide (Prod By Dr G) by Dr G (uk)
CLASSIC: Sunz of Man feat. Ol' Dirty Bastard- Shining Star