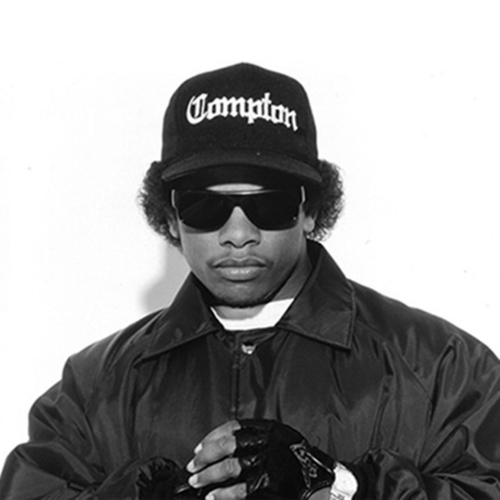 Recently, DubCNN sat down with the Legendary Kokane to talk about his new music releases for 2017 and to reflect upon the life of the late-great Eazy-E. Compton's own Eazy-E has a legacy that is well-documented; forged in the fiery crucible known as Compton California. And even though the man that made it from the "dope house" to the White House, and his stories, will remain within hip-hop lore forever…as such with all stories, some very interesting and important details will inevitably slip through the proverbial cracks. There was absolutely no way the "Straight Outta Compton" film could highlight each-and-every detail about the life-and-times of Eazy-E and NWA. Well, today we bring you an in-depth conversation between Kokane and West Haven, regarding some of these over-looked details. In this exclusive interview we discuss many topics including Kokane's Bud E. Boy Ent. project line-up for 2017, how Kokane originally met Eazy-E, Kokane and Eazy's collaborative creative process, previously UNTOLD Eazy-E stories, and much more. Check the conversation/interview below. Only on DubCNN.
---
Interview Conducted by West Haven Blast (2017)
---
DubCNN: DubCNN checking in with legendary hip-hop/funk artist, Kokane. It seems you haven't skipped a beat, between 2016 & 2017. You are currently prepping promo campaigns for two musical projects. Can you tell the fans a little about these projects?
Kokane: 2016 was a good year for BUDEBOY ENT.. as you well know , we released "THE KING OF GFUNK" all-star album, and did extremely well; & by the way Koka's KOGF album is still on sale, picking up momentum with the latest hot single "Blue Aqua Boogie".
2017 is going to be even more exciting for all the KOKANE & Gfunk Fans. Budeboy ent will be releasing 7 different projects this year! HERE ARE THE PROJECTS AND ARTIST's.
1. Ladykokane presents: "Kokane Love Songs" by Koka
2. "A Star is born" by Aanisah Long
3. [Re-release] – "Pain Killers" by Kokane
4. "Namsterdam" by Namek
5. "Kokane Greatest Hits" vol 1. by Koka
6. Re-release of "Element of Suprise" by Babee Loc
7. New KOKANE album "It's Kokane Not Lemonhead".
Also be on the look out for my daughter Aanisah's new single & video "Strobe Lights" coming soon & go pick up #BEB recording artist "Namek" new single "Hold it down" at iTunes now! In full grind mode.
DubCNN: Now, today we not only want to focus on that dope new music you've got on deck, but also on your legacy. In regards to the critically acclaimed and hugely successful film Straight Out of Compton; while the film was very entertaining as well as enlightening, it predictably and understandably left out a few key pieces to the Ruthless puzzle (kind of hard to fit every detail of the NWA days into a two-hour film). The Legendary Kokane, the one-and-only BG Knoccout, Big Hutch, and Gangsta Dresta are just a few of those pieces. Today we sit down with you, Kokane, to fill in a few of those gaps. First of all, how did you and Eazy-E first meet?
Kokane: I first met Eazy-E through my cousin Cold 187 & Laylaw in 89′. I, like anybody whoever met Eric Wright, was mesmerized & inspired. Eric was more like a big brother to me , to all of us. I always think to myself, if there was no Ruthless, West Coast hip hop would not have been as big. EAZY E was the root to the tree, that created a multi-billion dollar industry. Rest well , love you always big bro. RIP E.
As far as the NWA movie is concerned, I respectfully came to the understanding, That Ice Cube , Dr.Dre & the writers couldn't put everything in one movie. I mean, it would've been nice to be apart of the movie, since I was actually around putting in work at Ruthless, but it didn't happen, & I'm cool with that! I'm glad the movie did extremely well, because it brought back some of the attention To the WEST COAST. Also , the NWA movie left room for me , Bg Knoccout , Hutch , Dresta etc. , to tell our own encounters and stories. So Im not mad at Cube or Dre. In fact , I salute those brothers and all there accomplishments; it's very inspiring. At the end of the day , NWA are True West Coast Pioneers as well as comrades. Trust me , i learn to let shit go, because I'm not running around like the mad legend lol. I have to many positive situations happening in my family's life and business.
DubCNN: You came into the rap game under Eazy-E and Ruthless. He was your mentor. And even though you descend from a highly successful musical family, what did working with Eazy-E teach you? How did he help you grow as an artist?
Kokane: EAZY E taught me how to stand out , instead of fitting in & not to compromise your true artistry, just because 1 million other motherfuckers is sticking a finger in they ass to sell records. Keep it real, and most importantly, the key is in OWNERSHIP. It took me a long time to figure that out, but better late than never. #Budeboy thx E.
DubCNN: Everyone always talks about Eazy E's lack of lyrical ability but excellent business acumen. I ask you, what was Eazy-E's best attribute as a musician?
Kokane: Let's just keep it G real, Eazy-E was not a rapper! He was a stone cold businessman. EAZY use to say that out of His own mouth. But one thing that he did have when it came to his artistry , is that voice. At least Eazy-E admitted he had ghost writers & people that wrote for him. Some of todays super star rappers will not admit they have ghost riders. Eazy-E always kept it 1000.
DubCNN: What was the main difference between Eazy-E as an artist and Eazy-E the human being?
Kokane: The difference between EAZY E the artist and Eric Wright the human being, was two separate worlds apart. Behind closed doors, Eazy-E was a real generous giver, A true philanthropist. A TRUE STORY;
In 1991, I remember when Eazy-E drove out to Fontana California to drop off $20,000 cash because my twin boys were having hernia problems & and slight medical issues because of being born premature. At that time, EAZY E was in a very important deal breaking meeting in Canoga Park! EAZY E stopped his meeting & drove out from Canoga Park to Fontana Ca., which was a 1 hour 20 minute drive, & got there in less than an hour to give me the cash for my twins operations. Because of that operation, is the reason why my twin boys are healthy today and don't have any medical issues. EAZY E was the greatest!
DubCNN: Eazy-E always had somewhat of a bad boy reputation. But can you tell us first hand what Eazy-E was like during times of turmoil and conflict?
Kokane: Eazy-E was cooler than Barack Obama and Michelle put together. The last time I seen Eazy-E , we were at a meeting at the House of Blues with me , Hutch and Jada Pinkett Smith talking about shooting the Kalifornia video. Eazy was coughing real bad at the table and had to be excused a couple of times. When Eazy came back , He said He had to cut the meeting short , but still kept a smile on his face. EAZY E never did tell us He was sick bad, but we knew. 2 weeks later, our beloved brother passed. I guess that was Eric's way of saying , don't feel sorry for me , everything will be alright.
DubCNN: When you and Eazy E would collaborate on musical tracks together what was the process? What was the environment like in the studio during these legendary times?
Kokane: When I wrote Eazy E part on Appetite for Destruction, I went in the studio with Dre & Donnavan to lay my vocals down! Eric took a week to learn it. EAZY E pulled out a folded crumbled piece of paper with the rhymes on it! ERIC must of recorded 50 takes before He got right! When E did, that voice He had was like magic!
DubCNN: What hip-hop artists would Eazy-E listen to?
Kokane: All I've heard EAZY play is Ruthless artist.
DubCNN: Eazy-E was an excellent stage performer and could easily rock a crowd. What was it about Eazy-E that made the whole world take notice to this iconic artist?
Kokane: EAZY E had all the girls going crazy when He hit the stage. EAZY E had that Michael Jackson effect. Lol.
DubCNN: Before Eazy's untimely death it is well known that NWA was going to attempt to get back together. Two questions. What took the reunion so long to come to fruition? And what do you think it would have been like with the new NWA/Ruthless situation?
Kokane: If EAZY E was still here, I think a lot of thangs would've been very different. Especially if NWA was all back together, long before the movie came out!
DubCNN: Before we go, can you tell us a rare or unknown Ruthless story, exclusively for DubCNN?
Kokane: Eric use to purposely give us this strong ass weed called Grape Nuts! That shit was like smoking sherm lol. When dudes would be extra high, Eric would fuck with us , always laughing because dudes was stuck!
DubCNN: What would you like Eazy-E to be most remembered by?
Kokane: EAZY E will be remembered, loved and celebrated for what he represented! That know matter where you came from, you can still be successful, from the ghetto. Love E forever!
DubCNN: Thanks again Koka. Any last werds my man?
Kokane: Long live the legacy of EAZY E.
– Follow Kokane on Twitter. Only on DubCNN.
Kokane x Eazy-E – Any Last Werds (Video)
NWA – Appetite For Destruction (Video)