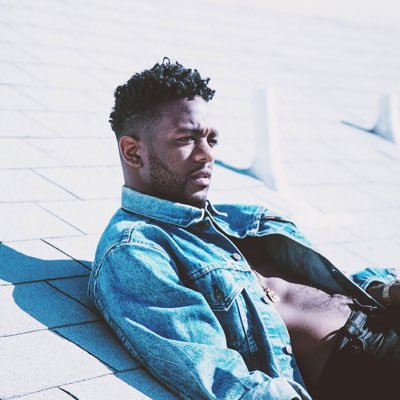 JAYLIEN AND MAISON KITSUNÉ 
SONG PREMIERE:
"BLACKROSE"
Multi-platinum songwriter and R&B artist JAYLIEN partners with French Japanese fashion line Maison Kitsuné to debut his brand new single "BlackRose." Written and produced by JAYLIEN, the eclectic song delves into passionate heartbreaks and the merry-go-round of intertwined relationships. "BlackRose" premiered on the popular Hot Stream platform by Maison Kitsuné, a one-of-a-kind brand that unites fashion and music.
"A couple months after I released my debut EP 'Summer's Over,' I found myself writing BlackRose, a song about my dating experiences," explains JAYLIEN. "I realized that a lot of the women I was involved with were actually good women that got caught in this fast life. Or in relationships with the wrong person but felt stuck. It's like an open letter to anyone in that kind of situation."
Jaylien released his debut EP Summer's Over last year as featured in The FADER, Nylon, The SOURCE, Complex, 2DopeBoyz, Singersroom, Karen Civil and his hometown paper St. Louis Post Dispatch.
Be sure to also check out JAYLIEN's smooth vocals featured on Watson's current single "Love Me." 
ABOUT JAYLIEN:
The multi-talented producer, songwriter, artist and model from St. Louis first gained prominence as a producer/songwriter for Akon. JAYLIEN achieved recognition for his work on Akon's album Freedom (2008), producing and writing the multiplatinum selling single "Beautiful" featuring Colby O'Donnis and Kardinal Official. Soon after, he went on to co-write another multi-platinum hit song "Scream & Shout" for will.i.am & Britney Spears. Since then he's continued to produce and write songs for many artists including Chris Brown, Cody Simpson, Cheryl Cole, T-Pain, LL Cool J, T.I., Quincy Jones, Snoop Dogg, Peter Andre, B.o.B., Charlie Wilson, will.i.am, Seal, Fitz and the Tantrums & many more.
JAYLIEN founded his own record label imprint, BlessandSee Music, alongside his partner and music video director Stephen Garnett. Within just 6 months of their launch, Kanye West caught wind of Blessandsee artist Kacy Hill & signed her to his G.O.O.D. Music imprint on Island Def Jam. JAYLIEN produced Kacy Hill's lead single "Experience" and partner Stephen Garnett directed the music video.
"I'm just doing my purpose on this earth. God has an agenda — I just want to make sure I'm apart of it. I want to be that self-contained one-man band: songwriter, producer, singer and rapper." – JAYLIEN
JAYLIEN – SOCIALS:
Facebook
SoundCloud
Instagram