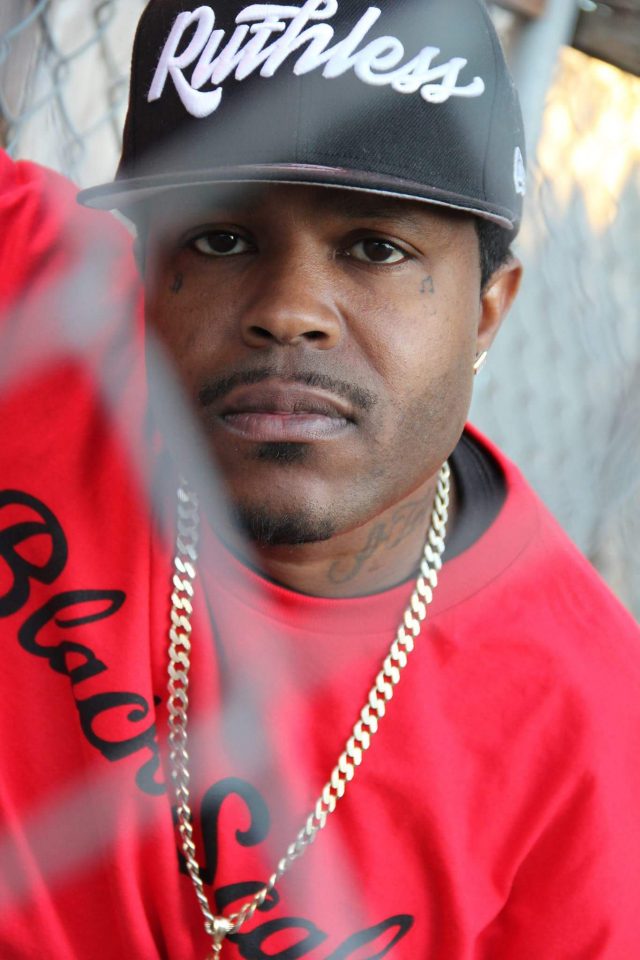 Today DubCNN brings you an exclusive interview with West Coast hip-hop rising star, Gwap Don Dolla$. Gwap is no stranger to the West Coast hip-hop scene, having collaborated with numerous West Coast Legends, as well as starting his own new record label imprint. We discuss a multitude of topics including how he got his start in the game, his relationship with his cousins within the music industry, Kokane and Big Hutch, his favorite emcee's of all-time, and much more. Follow Gwap Don Dolla$ on Instagram. Only on DubCNN.
---
Interview conducted by West Haven Blast (2017)
---
DubCNN: DubCNN checking in with West Coast hip-hop emcee on the rise, Gwap Don Dolla$. What's good fam?
Gwap: Whats accumulating bro. You know me, just keeping my leg in it ya dig. Lol.
DubCNN: Ok. Now you are slated to release a new project this year, under your own label imprint, 'Hustle World Ent'. Can you tell us a little about this project?
Gwap: Well this project is long overdue, and is a masterpiece of hip hop, trap, ratchet, street, and gangta music. Im calling this first project "Mixed Emotions" I got some nice collaborations on there with artists like Kokane, Rappin 4 Tay, Tay F 3rd, Pomona Dre, Kid Cannon, Tipse Smash Gang, Jayarah Millz, DB800, and Arion Mosley. Production wise Shote Boi Beatz, Faided, Jonny Cash, Gummy Beatz, Band Play, Chris King, N3 & more.
DubCNN: Dope. Ok. Are there any other artists you plan to sign to the label at this time?
Gwap: Yes I'm looking for more talent; and got a few hitters now.
DubCNN: Now, the legendary Kokane, and Big Hutch are your blood cousins. How was it for you musically, coming up around said legends? What did you learn?
Gwap: Honestly it was a great experience to be around the two founders of G Funk & also being around N.W.A interacting with the people who I looked up to and that helped build West Coast Hip-Hop and/or Gangsta music. Man I learned that not only do you have to have talent, but you have to be humble and serious about your craft (no half-steppin). I also learned that this is a dirty game, and you have to play it right in order to make it.
DubCNN: How did you get your start in music? What made you want to pursue this as a career?
Gwap: Basically seeing Kokane and Hutch doing their thing started it, but also seeing other artists such as Snoop, Jay Z, ect. Bubble of music.
DubCNN: Tell us about your experience while at Bud E. Boy Ent. fam.
Gwap: It was good for me. I went on my first tour with Bud E Boy, did my first noticed and notable videos with the company, and put a boost on my career.
DubCNN: Growing up, you were also heavily influenced by the West Coast gang culture; including drug dealing. What was it like for you growing up in Pomona, Ca?
Gwap: Terrible, first of all, but still a good learning experience; based on the belief in that you have to go through it to get to it, ya dig. And I can't complain because through all the pain, homies gone, and poverty, I still turned out cool.
DubCNN: Who are your Top 5 emcee's of all-time?
Gwap: Damn man, I gotta ride with Eminem, 2 Pac, Biggie, Nas and Jay Z, but that's as far as my upbringing. Right now it's Kendrick Lamar, CyHi The Prynce, Suga Free, J Cole and Chance The Rapper. Yeah I been in Free studio and the world aint ready for what he about to drop. Yeeee!
DubCNN: Who are some of the major artists you have worked with? Is there a favorite?
Gwap: Hands down Suga Free off top. Then Pomona Dre, West Coast Cizzle, DB800, Jaharah Millz, Savvy Sossa, and I must and have to say Blaze B Lmkfao. Hitters!!! Ijs tho!!!
DubCNN: You also have a single and video out now, titled 'Bounce'. Can you tell the fans about this track and visual?
Gwap: Yeah "Bounce Dat" to be exact is a club banger track, produced by my homie 'Shote Boi Beatz', a Pomona native with 'Pomona City Movement'. The song was mixed and mastered by 'Arion Mosley' and the video was shot by 'Delivery Clips aka The Delivery'. Directed by me and him. It has a lot of booty shaking and bouncing going on of course. Lol. Partying and just big fun under the sun how we do. Cameos from 'Lil Fizz' from "Love and Hip Hop" and also actor, comedian 'Omar Gooding' from the movie "Baby Boy".
DubCNN: What else does Gwap have on deck for 2017?
Gwap: I'm working on a movie about my life. Bringing out my own clothing line. I have a surprise coming from an artist out of Pomona. Im currently a sales rep for and being sponsored by 'Kastell Vodka'. Im opening up a recording studio and one stop shop with my cousin 'Big Ron'. I'm in an upcoming movie called "P", I'm with 'Pomona City Movement', under The Return Of Doggy Style/RMM/Pimp On Ent. label imprint. Plus some mo' of it.
DubCNN: Where can fans find you on social media?
Gwap: Find me on Instagram: @gwapboyfresh @gwapboyfresh2 and @redbottlegwap On Twitter: @GDDABEASTBOY and On Facebook: El Gwapo Don Dolla
DubCNN: Thanks Gwap; from DubCNN. Any last words? The floor is yours.
Gwap: No problem. DubCNN is family. Love is Love. And Yezzir Shout out my Hustle World Ent. family, MY blood family members, My Kastell Vodka family, Pomona as a whole, The West as a whole, Henchmen staff and my boy Viliian, West Haven and everyone that believes in me and supports me. Much Love and respect. -Gwap Don Dolla Signs.
Gwap Don Dolla$ – Bounce Dat (Official Video)