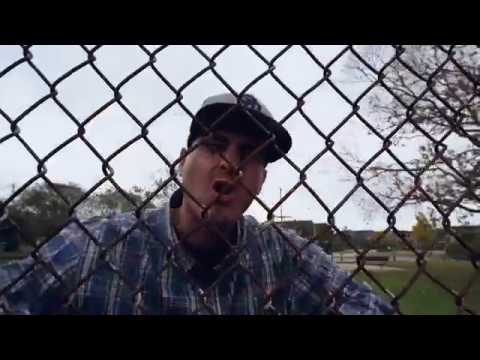 The San Diego native and owner of 'Top Shelf Wreckords', Johnny Collarossi, has been on the grind for a minute now and it seems like he never stops putting in work.
Whether he's out on the West Coast or down in the H-Town, Collarossi has plenty of releases up his sleeve and a couple of surprises as well. We caught up with the West Coast rapper to discuss about his latest music video, which you can view below, entitled 'Checc 1-2' directed by NiccT of N-Time Productions and what he has in store for us next…new music, a possible tour? Find out here in our official DubCNN interview below!
 …………………………………………………………………………………
Interview conducted in February 2018
Questions asked by: P-Rice
 …………………………………………………………………………………
DubCNN: Hey Collarossi, since we last talked, what have you been working on? How did 'Welcome to Texafornia' perform?
Collarossi: Hey what's up P Rizzle! So far I've only released Texafornia exclusively on my website to help raise funds for Houston after the disaster hit last year. We did OK, raised close to 1,000. It will officially release Feb 23rd on all digital platforms. I look forward to that, it felt good to help donate by way of this album though.
DubCNN: That is awesome and a great way to give back to the people in need. What can we expect for the albums 'Real Chop Suey' and 'Updated and Upgraded'? Who are some notable producers/artists you collaborate with for these upcoming projects?
Collarossi: 'Real Chop Suey' is full of all new style beats exclusively produced by June James. He's younger and his sounds definitely brought a more youthful side out of me. Its full of foolish and funny songs that all bang in their own way. The album is a follow up to "Welcome 2 Texafornia". Big Pokey, NiccT, Big2daboy, Young Gold, YC, Nes Kraven and Quic all feature on the album. Now the 'Updated and Upgraded' is exclusively produced by my partner Fetty Francois of Lyon France. That album is fully solo with zero features on it. Its theme is a updated and upgraded approach in regards to beats as the lyrics remain original, nothing cookie cut so its a very interesting blend of beats, lyrics and song titles.
DubCNN: Sound like 2 very dope releases! Now you've released a new fresh single entitled 'Checc 1-2' directed by NiccT of N-Time Productions, can you tell us how the music video went down in H-Town?
Collarossi: 'Checc 1-2' pretty much was a blessing in disguise. I was in Houston on business signing paperwork for distribution and doing another video. My partner NiccT told me let's go ahead and take advantage of a little time we had. We were crunched but we made Checc 1-2 happen right before I had to leave. NiccT had a few spots in mind and we hit'em up and the rest is history. Much love to N-Time Productions and my Partner NiccT for making it come to life.
DubCNN: Dope, dope. Who is behind the production of 'Checc 1-2' and how did you guys connect?
Collarossi: Kinetic Man is behind the beat on 'Checc 1-2'. By way of the UK in a smaller town he's pretty underrated. We met on FB and worked on a few songs using email for sending files.
DubCNN: Now word of mouth has it that you are about go on your 4th European tour this summer – Can you give us some details on where you'll be performing in Europe, who you will be touring with and how can fans and peeps get tickets for your shows?
Collarossi: Yes I'm currently organizing my 4th Euro tour…looks to be France and Holland again. My two homes away from home! A few other countries want to do something as well but at a different time so will see what happens. I really wanna hit Brazil soon too to link with my partner down there DJ Bandeira in Porto Alegre.
DubCNN: Fresh, I know Europe and Brazil got mad love for the West Coast sound. What do you like about the rap/hip-hop scene out in Europe?
Collarossi: My favorite thing about the rap scene over there is mainly the love. These people FEEL IT and live it like we did in the 90's. The value and respect are very real and it feels good going back and partying, BBQing, recording, connecting etc with all my people I've been knowing personally over the years. They really do have a lot of love for me and I do for them as well.
DubCNN: Much respect. How would you compare the US hip-hop scene to Europe? They seem to give a lot of props to the 'Golden Era' of hip-hop/real rap music
Collarossi: Yeah the scenes are very different….there is pockets for everything everywhere, you just gotta dig and find it. I guess it's similar to home in regards to having a bigger industry scene as well as a underground scene. The good thing about being on tour though is the love and respect for you being in their country while smaller shows at home leads to a lot more competition and hate versus love and respect. They really love the USA especially rappers/artists and yes the golden era is well respected. They might not speak our same language but they feel our vibe and the music the same way if not more.
DubCNN: Tell us a little bit about your previous tours in Europe, some favorite moments?
Collarossi: Well they all have been different…my 1st one was all a leap of faith. I found a way to get myself booked in France and Holland, I was mainly looking for a place to party with all my worldwide connections, mainly the OG Clicc because we had just dropped a album. I got in connection with DJ Ymas and we partied pretty hard and became family and still talk. My 2nd time was similar, mainly seeking platforms for me and my guys in between France and Holland. That was successful as well from shows, videos and features. My third go round I was accompanied by my West Coast Affiliate Big2daboy. We did some nice shows and actually opened up for OG Daddy V in Paris with LA French Connection and many more. This time I will be solo again and going to a few new cities seeking to expand this West Coast and Euro connection.
DubCNN: Where would you like to tour next and when can we expect for the new albums to drop?
Collarossi: I would really like to Tour Canada, Brazil and would be nice to get back into the Hawaii scene. I've done one show in Honolulu. Albums should be following each other one after another. 'Welcome 2 Texafornia' launched Feb 23rd, 'Real Chop Suey' also 'Updated and Upgraded' will each follow as they are both completed and waiting in line. I also have a few collab albums with my secret weapons coming out this year. We got The Boss Collective which is a group effort from Me, Quic and Nes Kraven all representing San Diego respectively. Also have a duo coming out with NiccT called 'Mics, Camera, Action'. We are basically cementing our personal connection as well as following up the 'Welcome 2 Texafornia' and 'Real Chop Suey' Cali/Texas vibe.
DubCNN: Incredible, we look forward to collaboration albums. We're sure it's going to be some West Coast heat. Who are some artist's you'd want to collaborate with in the future and what do you see in the future of the San Diego rap/hip-hop scene?
Collarossi: I'd really like to collab with some great singer's of the 90's RnB scene. They still got them vocals and the hook is what's heard the most. I'm a sucker for solid vocals on the hook. No one specific but mainly some great vocalist to help paint that picture.
DubCNN: There's nothing like the 90's RnB scene! And the smooth vocals on some West Coast beats…are always classic. As always, its been a pleasure speaking with you Collarossi and we look forward to your newest releases in 2018. Keep hustlin'!