Today DubCNN sheds light on up-and-coming London-based hip-hop artist, 'Mr. Playground.'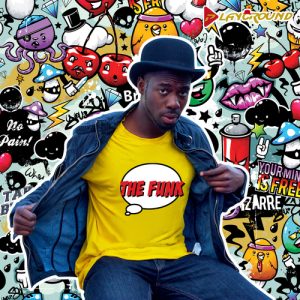 Hailing from London UK Playground is a versatile MC, specializing in a multitude of genres including Hip-Hop, Dub Step, Grime & anything worth lyrically devastating. Playgrounds early musical influences range from a number of musicians and genres that shaped the sound and ideas of today's musical generation such as , Bob Marley, James Brown, Fela, Snoop Dogg , Dr Dre, Tha Dogg Pound, Wu Tang Clan and many more pioneers. Playgrounds early inspiration from the Garage world play a big part in his career, regularly appearing on Pirate radio and Internet radio, performing sets and hosting on the mic. Now taking his creative sound to a Global level Playground is ready to make his mark!
Check out the dope new single, titled "The Funk", from 'Playground' below. Be sure to check out the accompanying video as well! Stay tuned for updates!
Download "Playground – The Funk" Here: https://goo.gl/Y9W2Mw
---
Legendary DJ Cool V, DJ for legendary hip-hop artist Biz Markie, presents new London hip-hop artist "Playground." Check the video above as DJ Cool V shows off his mixing skills while spinning play ground new single, "The Funk!" Follow @LegendaryCOOLV on Twitter.