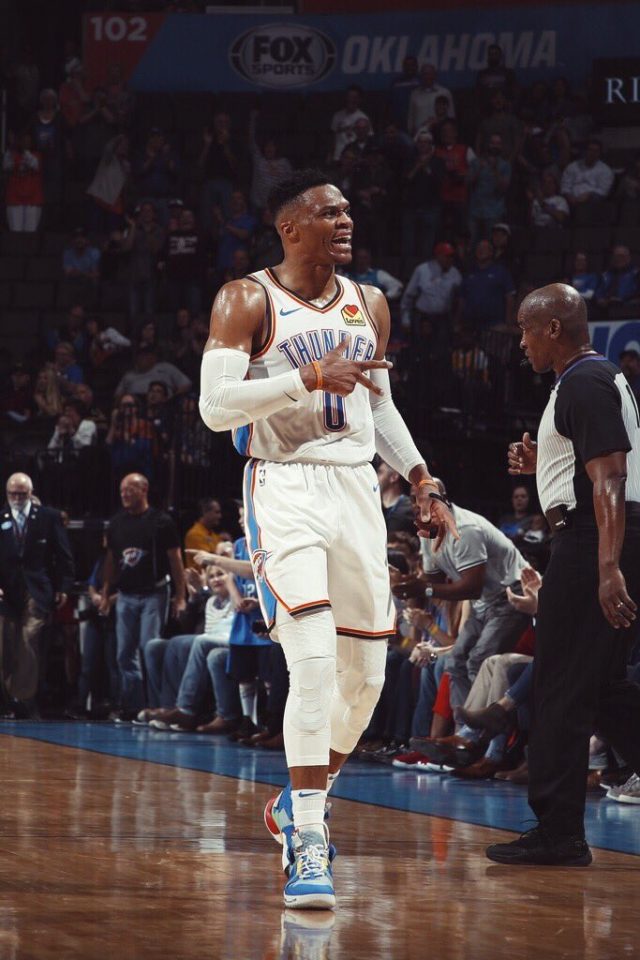 Russell Westbrook Dedicates Historic Performance to Nipsey Hussle
Tonight, versus the Los Angeles Lakers, Russell Westbrook became the first basketball player since Wilt Chamberlain to record at least 20 points, 20 rebounds and 20 assists in a single game.
The OKC Thunder point guard arrived at the arena wearing a Crenshaw t-shirt and was later shown dancing to Nipsey Hussle's music during warm-ups. Earlier in the day Russell Westbrook declined to answer questions regarding his late friend, but dedicated the night to Nipsey after the basketball game.
"20 plus 20 plus 20. They know what that means." – Russell Westbrook
https://twitter.com/NBAonTNT/status/1113230889083973633?s=19
https://twitter.com/NBAonTNT/status/1113271202078818309?s=19