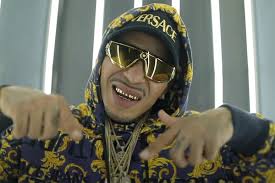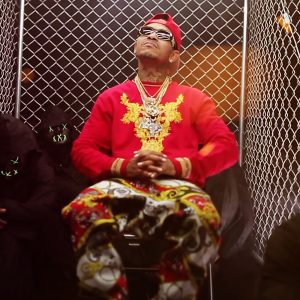 Wrongkind Records hip-hop artist, Half Ounce, born Latauriisha O'Brien, 32, was found fatally shot late Monday, October 3rd, 2022.
GoFundMe – Half Ounce's Transition
Los Angeles police said officers responded to multiple calls of shots fired around 11:30 a.m. in the Koreatown neighborhood and found a man who had fatally shot in front of an apartment building.
Family confirmed to NBC Los Angeles that the person killed was Half Ounce.
Latauriisha O'Brien, 32, who performed under the name "Half Ounce," was found fatally shot late Monday, police and his family said, the latest in a line of several senseless murders of rap notables who have been killed in the Los Angeles area.
FOX LA reports Half Ounce was on the phone with his pregnant wife at the time of the attack. Half Ounce also worked for UPS while going to school. He leaves behind a wife; two sons, ages 2 years old and 9 months; as well as an 8-year-old daughter. He and his wife were expected to welcome their fourth child in March.
A GoFundMe page has since been launched to help cover Half Ounce's funeral expenses.
"He loved his family and kids so much! He changed his life around and was going to school and was working at UPS," read the campaign, organized by Joyce Dixon. "He had a big heart and would do anything for his family and friends. He was a hard working and dedicated person. Anything that's donated will go towards funeral services and towards his child's. Anything would really help the family say our final goodbyes! And it is very much appreciated!"
DubCNN since our deepest condolences to the friends and family of Half Ounce. We love you brother!! Rest easy King.