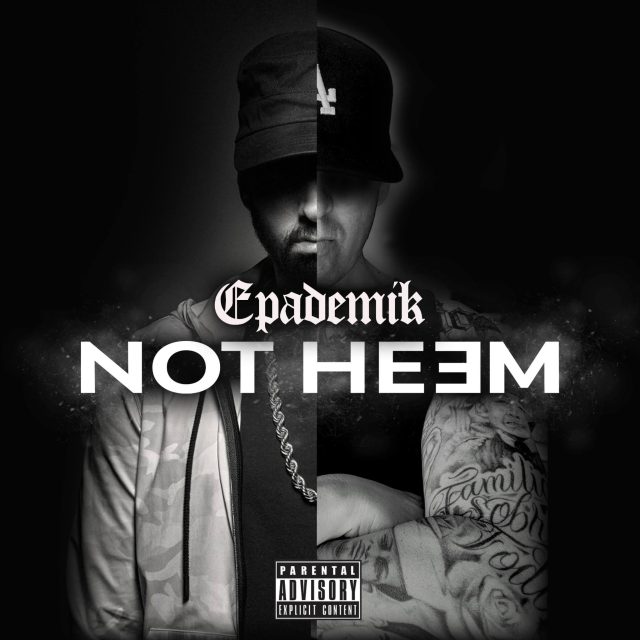 West Coast hip-hop spitter, Epademik, has recently released a brand new song addressing ongoing informal fallacy in regards to rap superstar, Eminem.
On the first verse of "Not HeEM," Eppie holds no punches as he delivers high-level wordplay while cleverly referencing numerous hip-hop artists (The Game, Berner, Hopsin) within his metaphors. The Bad Seed Entertainment lyricist takes it a step further on the second verse, as he details an experience that occurred early on in his career during negotiations with Shady Records. As Epademik clearly states, the conditions of these negotiations were dubious at best.
The infectious new track is only available via Epademik's official website. Click the link below to stream and/or download the song, and stay tuned for updates on everything Epademik.
Stream/Download Here:
Don't got a beard, don't wear a Kangol,
My Chuck T's, Levi's hang low,
People just get confused,
I like him I can't like you though. – Epademik