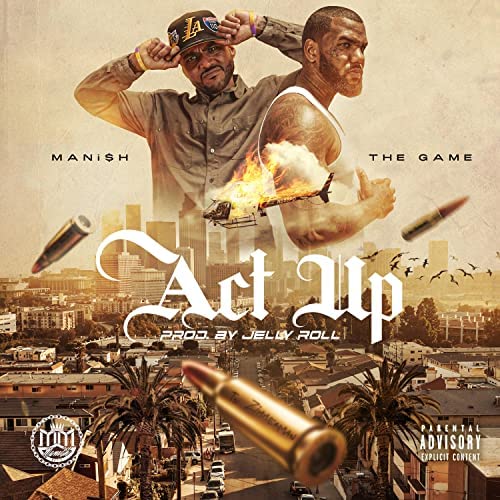 West Coast hip-hop superstar, The Game, connects with rising West Coast hip-hop artist, Mani$h, for the recently released single, "Act Up."
"N***** is strapped up, don't make us act up, pull up in the black truck with the Mac up." – The Game
The dope new track sees Mani$h & The Game summon pure adrenaline while spitting fire over a mob-style West Coast slapper, produced by Jellyroll. Mani$h has been making major moves over the past couple of years, collaborating and networking with various hip-hop luminaries such as Kokane, Suga Free and more! Mani$h combines a relentless grind with a street-wise perspective and a ferocious delivery to convey his messages. Stay in the loop, as Mani$h is equipped with a full clip of musical ammunition, locked and loaded and ready to deploy.
"While you busy creating hate, we busy connecting dots, aint just talking state to state, my real ones can relate, make sure you regurgitate, it's our duty to pass it on ever since Warren G dropped regulate." – Mani$h
Follow Mani$h on Instagram.
Check the dope new single below!