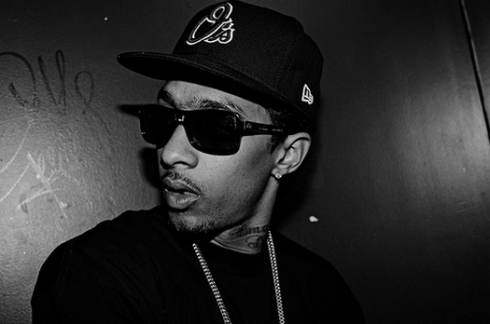 Neighborhood Nip Hussle continues the grind that started with release of The Marathon Continues late last year that's seen him drop media including videos for Forever On Some Fly Shit, Run A Lap, I Need That Video with Dom Kennedy, as well as appearances on L.A. Confidential with Blanco and Get Mine alongside Kid Ink.
We dropped Nip's Performance at Smoke Out Festival 2012 with Guerilla Union, last month before catching up with him Live in Amsterdam for an Interview Feature where we caught up on his huge last 12 months.
Today we are back in relation to that very same The Marathon Continues tour as All Money In, Skee Music, KR3W have worked with director Matt Alonzo on a "Up Close Documentary" shot in Europe that gives fans an in-depth look of the rapper's experiences while on tour in Europe. Go behind the music and backstage in Paris, London, Canne, & more!
Nipsey Hussle – Nipsey Hussle: Up Close Documentary Europe 2012 (Video)
If you missed the Rick Ross featured Proud of That produced by Jiggy Hendrix – check it now and then download The Marathon Continues.