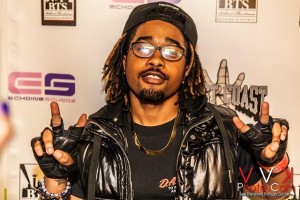 L.A. rapper Mann is no stranger to DubCNN readers. A few months we featured the music video for his single for his single Time Collapse, which is available on iTunes.
He's back with a new song titled 'Bitter Sweet'. Check it out below.
If you're not familiar with Mann, get familiar! Check out his old mixtape with DJ Ill Will & LA Leakers, Tell A Friend, still available for free download from DubCNN.
Mann – Bitter Sweet (Audio)


[raw]
[/raw]