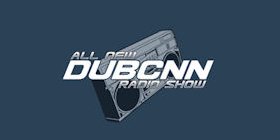 That's right the All NEW Dubcnn Radio Show with J-Double & Worldwide Warb and the Microphone Masters Radio Show with Blaze Rock and J-Luv are both back today with their latest shows!
First up we bring you what would've been last weeks All NEW Dubcnn Radio Show, Episode 41 features an interview with Raven Sorvino – who was recently highlighted in the Dubcnn Radio Artists To Watch in 2012 article. Raven called in to discuss her newly released debut "Paper Girl" and play a few cuts off the album, as well as discusses what she's been up to since it dropped. As always the J-Double, Scott Taylor & Worldwide Warb triple-threat bring you more heat this week with new music from Wale, Mr. Short Khop, OverDoz, T-Pain and an exclusive from XL Middleton – huge shoutout to XL himself for the All New DUBCNN Radio Theme Song!
Dubcnn Radio: Episode 41 with Raven Sorvino (02/03/11)

Next up we have the latest Microphone Masters Radio show where J-Luv and Blaze Rock bring you bangers from Nappy Roots, Topic, Real T@lk, Method Man, King Official, Rich Nix, San Quinn and Stat Quo to name a few. Topic – an artist familiar to all our readers – joins the dynamic duo this episode to talk about his stance on radio at this moment in his career. Topic lets J and Blaze know what he has up his sleeve for 2012 as he leaks a few sonic treats to whet your appetites. J asks Topic to explain the importance of relationship building as he forges the independent road. The show was recorded on the eve of the Big Game – find out who weighed in on who would be victorious; Giants or Patriots!
Dubcnn Radio: Microphone Masters Radio Show – Episode 40 (02/06/12)
Enjoy the show, leave your comments on the show page using the Facebook Comment tool and ensure you take part in the show by contacting us through Email, Facebook, Twitter, on the Forums or by calling us on 602-903-FLOW (3569). Remember if YOU want to advertise on the show then ensure you email in today.