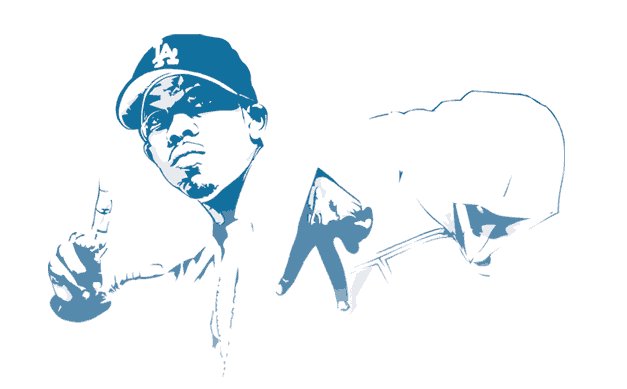 I'm sure that I'm not alone when I say that Roscoe had one of the most promising careers in the early to mid 2000's. From his first major appearance on his big brother Kurupt's "Tha Streetz Iz A Mutha" album to his oft-delayed "Philaphornia" album, Scodie to me was the complete package: lyrics, flow and song writing.
Unfortunately, new music from Roscoe has been scarce since DubCNN liberated the "Philaphornia 2: Tha Philly Fanatic" album about two years ago. Thus, it was a very pleasant surprise when I found some new Roscoe in my inbox.
As you may or may not have heard, Roscoe – who is now going by simply "Scoe", has been locked in the lab with Dr. Dre and the Aftermath team for quite some time, writing and crafting records. I had the opportunity to get a glimpse of some of what he was working on and it's incredible.
With his new leak, "Lay Low", you can catch a glimpse of what's to come, as Scoe is assisted byGlasses Malone and Kobe over a smashing DJ Khalil beat:
Roscoe aka Scoe – Lay Low (ft. G. Malone & Kobe)
As a bonus, here is new freestyle by Scoe over Kanye West's Hitboy-produced "Theraflu" track:
Roscoe aka Scoe – Theraflu (Freestyle)
Enjoy and look out for more Scoe in the near future!