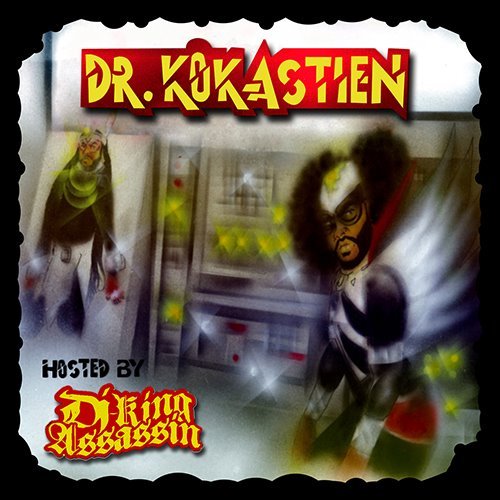 Kokane is back with a free mixtape release entitled "Dr Kokastien" hosted byDJ King Assassin. Koka is still riding out his last album, "The Legend Continues", which spawned the single "Doja", as he's getting ready to release his collaboration album with Australia's Traffik, "The New Frontier", in August.
In the meanwhile, he put together this brand new mixtape. The 14 track project features new music and features from artists including E-40, Kurupt, Weazle Loc, KMG and more.
We have the release today for both FREE download and via our streaming audio players for those at work or on the go and we urge you to download from dubcnn to truly support the westcoast and experience Free, no waiting, no passcodes download or streams via the HUB of Westcoast Hip-Hop, Dubcnn.com
Kokane – Dr. Kokastien (Hosted by DJ King Assassin) (Free Mixtape)
Kokane – Dr. Kokastien (Hosted by DJ King Assassin) (Streaming Audio)
Enjoy and expect more details on Koka & Traffik's "The New Frontier" very soon!