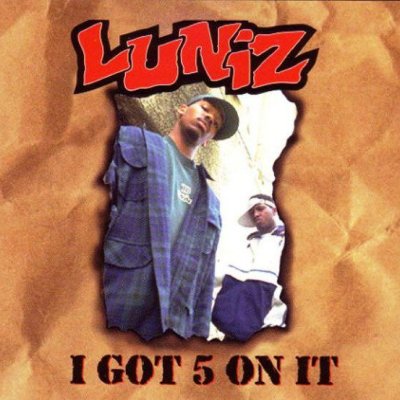 We've been keeping Facebook Fans laced with some DAILY WESTCOAST classics – including yesterdays N.W.A. Straight Outta Compton throwback but today we are bringing it back to Dubcnn for a new Westcoast Wednesday!
In the past couple of months you've had records including the Kurupt "Space Boogie: Smoke Oddessey" leftover I Thought You Knew featuring Krook, Warren G's The Game Don't Wait (Remix) featuring fellow 213 members Snoop Dogg, Nate Dogg and Xzibit over a Dr. Dre production, the Xzibit classic Paparazzi, two Eastsidaz records G'd Up (Feat. Butch Cassidy) and I Luv It as well as Bow Down by Westside Connection.
For today's Westcoast Wednesday we take you back to The Bay in 1995 and the release of "Operation Stackola", by The Luniz (Yukmouth and Numskull). The platinum certified LP featured the anthem "I Got 5 on It" – produced by Tone Capone which spawned the "Bay Ballas Remix" featuring Michael Marshall, Dru Down, E-40, Richie Rich, Shock G, and Spice 1. It's that very remix that we are bringing back today…enjoy!
The Luniz – I Got 5 On It (Bay Ballas Remix) (Feat. E-40, Spice 1, Shock G, Dru Down, Richie Rich and Michael Marshall) (Audio)
Enjoy, spread the word and lookout for our DAILY WESTCOAST feature launching soon! If for some reason Operation Stackola is missing from your collection, go cop it again via iTunes