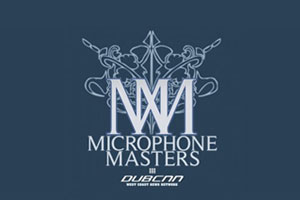 Microphone Masters Radio Show is back and your hosts Blaze Rock and J-Luv are fully recharged after a midsummer break! Crank up the volume with joints from Skyzoo, Mega Ran, Bishop Lamont, Ras Kass, Rich Nix, Kokane, Evidence, Kendrick Lamar, Raekwon, Pac Div and more!
J-Luv takes a moment to celebrate the offseason moves of the Lakers while Blaze gives his Two Cents about the Nas / Ghostwriter issue.
Not only that but Rich Nix drops by to talk about his new joint and sheds some light on how a song gets selected for radio play.
Microphone Masters Radio Show – Episode 58 (08/20/12) with Rich Nix
Enjoy the show, leave your comments on the show page using the Facebook Comment tool and ensure you take part in the show by contacting us through Email, Facebook, Twitter, on the Forums or by calling us on 602-903-FLOW (3569). Remember if YOU want to advertise on the show then ensure you email in today.