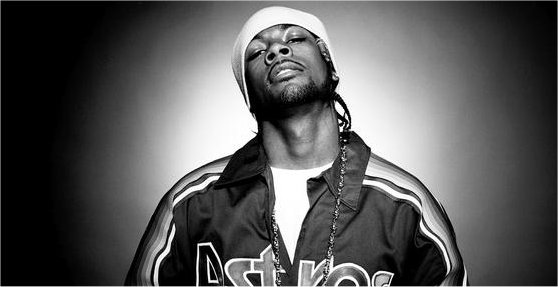 Dubcnn regulars will remember in 2008 the Haywire Blog feature entitled "Lollipop: A Hard-To-Swallow Reality" by Jonathan Hay who covered the bitter-sweet reality behind the then major hit single, "Lollipop" by Lil' Wayne and it's creator Static Major who had died tragically earlier that same year.
Our latest recruit Tim David Harvey has just submitted his latest feature, a tribute to Stephen 'Static Major' Garrett who would've turned 38 this week.
HE MAJOR – In Memory Of Stephen 'Static Major' Garrett 
By Tim David Harvey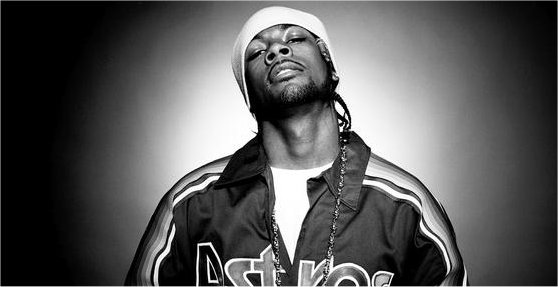 "I stay in the streets, that's where I draw my inspiration. If it can't be played in the hood, then it just doesn't work for me. And nobody can hold me on harmony. My whole aura is not your typical R&B aura."-Static Major.
"If at first you don't succeed, you can dust it off and try again." Hear that? Sure you do, it's unmistakable. It's the words of R&B icon Queen Aaliyah, but can you hear that bit of Static on the record? A classic hit sung by the baby girl we have been mourning and missing for 11 years but penned and produced by Stephen Ellis Garrett, otherwise known as Static Major. Another late legend took way too short before his time tragically four years back. It's been a long time but the feelings are still raw. Neither of these incredible, inspiring, influential individuals should have left us. Static's tragic trip to the hospital in February 2008 took his life, still today his life is what we should celebrate. 01/01/12 marks remembrance day and what should have been Stephen 'Static Major' Garrett's 38th birthday. On this anniversary let us not forget this young man who was part of more classics in urban music than most care to remember or would desire to have.
'Are You That Somebody?', 'Come Back In One Piece', 'Try Again', 'More than a Woman,' 'We Need a Resolution', 'Rock the Boat', 'Loose Rap', 'Extra Smooth', 'I Refuse', 'What If', 'Those Were The Days', 'Never No More' and that was just for Aaliyah. Static Major changed the game with Jay-Z (on the song 'Change The Game'), rode Ginuwine's career success by writing the genre changing classic 'Pony' (as well as 'So Anxious', 'Same Ole G' and 'You Owe Me') and made Pretty Ricky stars amongst giving hits to others like Truth Hurts ('Addictive') and Jamie Foxx ('Can I Take You Home'). So many hits, so many credits, but outside of those he worked for and his fans Static Major barely gets or received the credit he justly deserves.
It's simply another example of an injustice in music. The appreciation from some is long overdue like this article or the promised, posthumous album 'Suppertime'. A shelved release that should be a celebration of his life's work and legacy. If released in his lifetime this album would have finally made Static the major star he deserved to be. Maybe record labels need to listen to hungry fans, it's time for supper. Even the singles looked set to be food for platinum thought. The uplifting 'My Valentine' was sweet and sublime, like the upbeat, motivating 'Till The Wheels Fall Off', the unique and cool 'Bus Stop Breezy' and the undeniable, career song 'I Got My' featuring Lil' Wayne.
In fact 'I Got My' served as the incredible sequel to 'Lollipop'. This cult favorite was set to be a classic like it's predecessor. A predecessor that was written by and featured Static. That's Major living it up like Ja Rule in his day with Weezy F. Baby in a stretch-hummer limo with a bevy of beauties in Las Vegas. Wait to the end of this classic video to see Static get the credit he deserves. In his loving memory the clip serves as a beautiful but tragically poignant moment. The video shows Wayne and Major living it up like the 'Blues Brothers', rocking out in shades and suits. After all these years they finally made it and were deservedly exclaiming it. This video was released after Static's death, it's a shame he didn't get to see it or that of the success Wayne had and he could have…should have.
Still even after his death he gifted Lil' Wayne with his biggest, world-wide, commercial hit. A hit that tuned his career and 'Tha Carter' album series into the most sought-after thing in hip-hop. What a touch of grace from the spirit of urban music. Wayne rightfully and respectfully so recognizes and is thankful and grateful for what Static has done for him. Even if they don't in the record books, 'Lollipop' and 'I Got My' stand next to each other as two legendary licks on a musical collaboration that was so much and set to be even more.
Forget the NBA's hottest stars in Miami for a moment. LeBron James, Dwyane Wade and Chris Bosh may be amongst basketball's best but the original 'superfriends' belonged in Blackground. Static was just as heroic as his fellow, superfriends and record company dream team. Just like the one in a million Aaliyah, original R&B male megastar Ginuwine, legendary lyrical female Missy Elliott and super-producer and father to it all Timbaland. Aaliyah, Missy and Gin were dominating the pop charts as well as the urban ones with that signature, unique and ahead of it's time, Timbaland sound, but those signature Static lines helped them all hit big in the major leagues. Own, incredible talent aside this big three owe as much of their careers to Static as they do Timbaland. More was going down in the name of fresh, futuristic beats for the streets however.
Timbaland had his own underrated rap duo with the unique Magoo and Static had his own side-project at the forefront in the form of his own group Playa. Another underrated act who hit big with the R&B classic 'Cheers 2 You'. This group lie Static were played a bit by the masses. They should have been stars as Static even held his own next to Ginuwine on Timbaland's infectious, inspiring 'Joy'. They should have been played more like their biggest hit 'Cheers 2 You'. The album of the same name was timeless and cohesive featuring greats like 'I-65', 'I'll Be 2 C U', 'Ms Parker' with Missy or 'One Man Woman' with Aaliyah which just like Li-Li's own duet with Static ('Loose Rap') displayed their incredible charisma and chemistry.
From there the work, royalties, Grammy's and Mercedes came rolling in. Just like his incredible contributions that made the 'Romeo Must Die' soundtrack even as good as the Jet Li movie it was from. Static brought the best out of co-star Aaliyah producing some of her most defining songs, all whilst he gave Ginuwine a 'Simply Irresistible' track and got Playa played on the score with their top track 'Woozy'. It's no wonder for a man who has worked with everyone and has even had some posthumous promise with Twista ('Gotta Get Me One'). Static understood how to write hits not just for him, but for others too. This explains why he could write so many hits like 'More Than A Woman' from a females perspective for Aaliyah. He understood more than just lyrics, rhyme schemes, verses, bridges and hooks, he understood the perspectives of others, even the opposite sex.
This is a testament to just how good a writer he is like the legacy of classics he left. Dig through the crates of his tribute mixtape classics and you can find more catchy classic solo songs like 'Speed Of Life', 'Private Number', 'For A Long Time' and 'Good Weather Music' 'featuring another late great in the form of Pimp C from UGK and some classic, upbeat, energetic lines like, "you never thought I would be more than a gangster" which if properly released would make him stand out loud and proud.
Still regardless of celebrity status, which these days ranges from the overnight to 'over in 15 minutes' Static's body of work is bonafide famous and speaks for itself. Forget that he's underrated, his groundbreaking, pioneering music will never be outdated as it defined a time and change in modern sound. Like Drake on the sample of his new hit ('Look What You've Done') we need to keep Static's memory alive in his beautiful music. The man brought fun, energy, and the understanding of a culture to the mainstream music industry. He goes down in music history as one of the greatest writers and hit-makers of our generation and in urban music all-time. For the record his names there on the record. No more need be said except, Happy Birthday Stephen. We and music as a whole misses you but your work lives on in all its legendary legacy. Rest in peace.