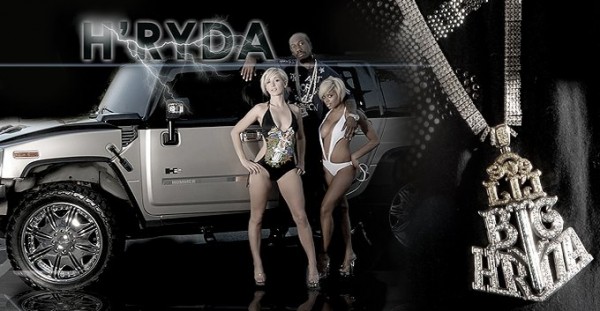 Earlier this year we sat down with a descendant of the 2Pac/Outlawz/Thug Life family tree, H Ryda for this exclusive interview.
The interview – which was completed as he released his new single "Money Machine" with E-40 – discussed growing up around 2Pac, being too nervous to rap for him and appearing on several of the Outlawz albums.
Originally from South Central, H Ryda – whose real name is Hassachi Jenkins – relocated to Las Vegas, Nevada after the death of Tupac and his older brother to continue music and do his part in keeping the memory and legacy of Tupac alive.
After dropping Money Machine he released his album "H Ryda Vs. The Planet" featuring Messy Marv and The Jacka in July and today H Ryda returns to Dubcnn with a brand new record.
"Sunshine Turns To Rain" features veteran Hip-Hop artists Scarface and Kokane and is being released under his label Business Man Records (B.M.R.). A music video for this single is currently in production – while you wait, get the single below!
H' Ryda – Sunshine Turns To Rain (Feat. Scarface & Kokane) (Audio)
[raw]
[/raw]