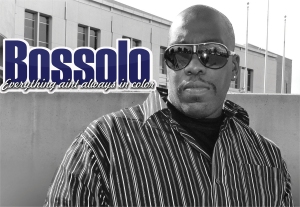 It was 2005 when we first introduced you to Inland Empire representer, Bossolo.
The then aspiring artist was at that point releasing his latest album "My Bloc" which featured production from, amongst others, Fingazz and Young Tre who has produced for Westside Connection 
In the years that followed Bossolo  kept his presence in the streets at the top of his agenda with his mixtapes and shows across the state. In September 2007 we confirmed he was dropping his solo album "Broken Glass Shattered" as well as showcasing label Bloc Hustle Muzic.
The success of the project – which included the tracks 

1. Big Bosses

, 

2. Guess Who's Back

, Low Rydin' with Yuung Boy and 

3. West Coast

 – saw him go close to inking a deal with Universal Records to release his "Bloc Hustlin" LP via Thump/Universal/BlocHustleMuzic in 2008.
Since then Bossolo has had a successful independent career releasing albums most years via his label Bloc Hustle Inc and website including projects alongside Spice 1, Daz Dillinger, Big2DaBoy, Big Syke, Truth Hurts, Playa Hamm and more as well as many solo releases.
Today we are pleased to announced that Bossolo is BACK on Dubcnn at long last with a brand new album. While it's great news to have new Bossolo music on Dubcnn, the release is surrounded with sadness that tragically Bossolo lost his son Jordan Lee to cancer late last year.
Lee was diagnosed with Stage 4 brain cancer "Glioblastoma" and Bossolo and his family set up the Jordan Lee Foundation to raise money for his treatment and support, sadly Lee died in October 2012.
The tragedy struck Bossolo and his family hard and recent months have inspired him to come up with the title of his new album as "Everything Ain't Always In Color" – Bossolo recently explained the meaning;
Everything you see in life ain't what it always cracked up to be,just because kids see rapper's pushing Bentleys on B.E.T don't mean that artist is rich and ain't going throug no problems the media just sugar coats everything to make it seem like every rapper in America is balling with major money and that simply ain't the truth.
The 15 track LP, which can be bought here, features appearances from Big Fase 100, Redrum781, Kokane, Ms. Toi, Babee Loc and Truth Hurts. We have been sent one of the Kokane featured records from the album entitled Never Fux With No Bustaz  – listen below and then cop the album here.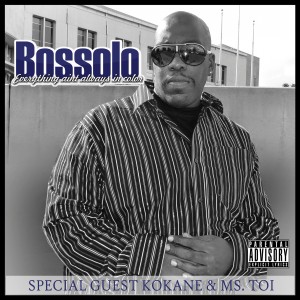 01) Intro (Everything Aint Always In Color)
02) Never Settle (Feat. Big Fase 100& Redrum781)
03) Poppin Bullets (Feat. Kokane)
04) Hustle Don't Stop (Feat. Ms.Toi)
05) Conspiracy Theory (Feat. O.Y.G Redrum781)
06) Holiday
07) 1,2,3,4 Raggae song (Feat. Ms.Toi & Babee Loc)
08) Never Fux With No Bustaz (Feat. Kokane)
09) If I Was White
10) They Lable Me A Menace
11) Hollywood
12) Survival
13) I Will Not Loose
14) Raise Ur Cups Up (Feat. Truth Hurts)
15) Bossolo's Groove
Never Fux With No Bustaz (Feat.Kokane)
[raw]
[/raw]