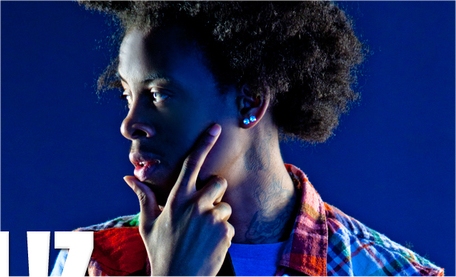 DJ Hed was last on Dubcnn with the release of Glasses Malone's #GlassHouse project in December 2012.
#GlassHouse featured appearances from E-40, Kid Ink, Ty$, Kurupt, Problem, Shawty Lo, Joe Moses and many more and was available for free download via Dubcnn.
Today DJ Hed of HomeGrownRadio has just leaked out his official remix to the smash single from Fresno CA's L!Z's called #Bounce. L!Z's record is moving outside of Central Cali fast and is already past 1200 radio spins and counting.
For his version, Hed has recruited the services of Glasses Malone and Kurupt – listen below.
L!Z  – #Bounce DJ Hed Remix (Feat. Glasses Malone & Kurupt) (Audio)
[raw]
[/raw]