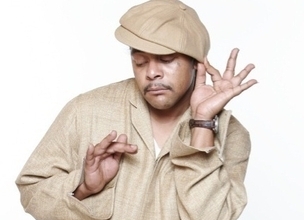 After we unveiled the "Reincarnated" Tracklist, the features listed caused up a bit of a stir.
The full 16-tracklist features some surprises including Akon, Mr. Vegas, Collie Budz, Busta Rhymes, Chris Brown, Iza, Rita Ora and…Miley Cyrus!
Back on GGN, Snoop linked up with a more familiar face, Suga Free! Watch them discuss a host of topics by viewing the video below.
Media from the album already released include the singles La La La and Here Comes the King as well as videos for Here Comes the King and Lighters Up.
Stay tuned for more on Dubcnn over the coming weeks – and check out the SXSW Photos: Snoop Lion Performs For The First Time if you missed them last week.