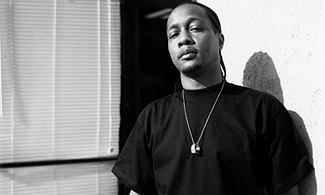 Mark this day in your diaries Quik-fans! New music from the DJ Q-U-I-K is too few and far between these days but one has emerged this week!
It was initially posted on YouTube on 21 May 2013 by Caseytography but went unnoticed but today you can watch it right here!
The music video clip sees DJ Quik cruising around Hollywood enroute to his studio where he – guitar in hand – drops another gem of track which is bound to get everyone asking; when's the album Quik?
Right now the Jon Casey directed and Forest Casey produced video seems to just be a snip – let's hope a full version emerges, at press time this couldn't be confirmed but stay tuned for more news soon.
DJ Quik – Life Jacket (Video)
Follow DJ Quik and Caseytography on Twitter.