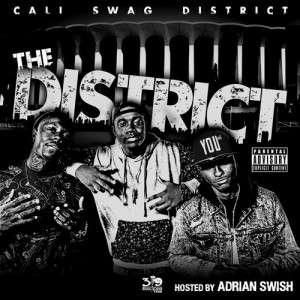 A couple of days ago we dropped Out Here which featured Waka Flocka, Skeme, YG Hootie & AD with the news of the soon to be released "The District" on its way.
Today we have the full mixtape available for stream and download. The District is hosted by Adrian Swish.
Featured on the mixtape includes Tank, Nipsey Hussle, Problem, Ty Dolla $ign, Skeme, Waka Flocka, AD, YG Hootie, Tiffany Foxx & more!
Cali Swag District – The District (Mixtape)

[raw]
[/raw]