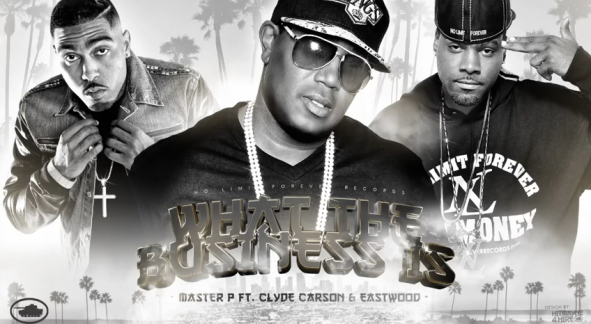 At the turn of the year we confirmed Eastwood has been part of the No Limit team for a while now.
With that update we dropped a new Master P single "We Poppin"  produced by 1500 or Nothin, that featured Eastwood.
Then last month Master P was back, this time featured on the new single from Clyde Carson, "Mile Away."
Today those three artists are united on a new Master P single, "What The Business Is" produced by DJ Mustard, sees both Eastwood and Clyde Carson drop verses.  The  cut will appear on Master P's upcoming album "West Coast Bad Boyz" which is expected to drop later this year. Listen below!
Master P – What The Business Is (Feat. Eastwood & Clyde Carson) Audio

[raw]
[/raw]
For those using iOS, mobile or a non-flash compliant browser – listen below