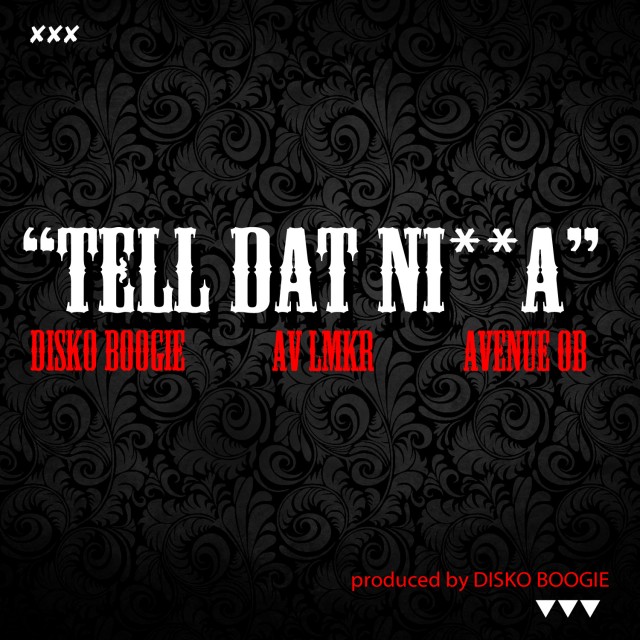 Back in March we confirmed that DubCNN alumni and Inglewood Producer/Artist Disko was getting ready to drop "STARZonMARZ 3."
The project will see him complete a trilogy of Starz On Marz projects with the second release last year – Starz On Marz 2  – featuring the single Cali Dreamin' with Kurupt.
So far in 2014 we've dropped the Me Me featured "F*ck Iz These N*ggas On," the radio smash hit "Choosey" featuring E-40 and Ty$ and last time out "Inglewood" feauring Big Wy where the duo rep their hometown city
With the project due out tomorrow, June 24th, Disko has dropped off the final leak "Tell Dat N*gga" featuring AV LMKR & Avenue OB. Check the track out below and check back tomorrow for the full StarzOnMarz3release!
Disko – Tell Dat N*gga (Feat. AV LMKR & Avenue OB) Audio

[raw]
[/raw]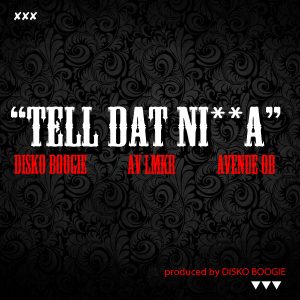 Last month we revealed that Inglewood Producer/Artist <strong>Disko </strong>was getting ready to drop ""<strong><a title="Disko Preps "STARZonMARZ 3″ With E-40 &amp; Ty$ – Drops New Track (Audio)" href="http://www.dubcnn.com/2014/02/27/disko-preps-starzonmarz-3-with-e-40-ty-drops-new-track-audio/">STARZonMARZ 3</a></strong><span style="text-decoration: underline;">.</span>" The project will see him complete a trilogy of <a href="http://www.dubcnn.com/mixtapes/disko-starzonmarz/" target="blank_"><strong>Starz On Marz</strong></a> projects with the second release last year – <strong><a title="Disko "Starz On Marz 2″ Free Mixtape (Steam &amp; Download)" href="http://www.dubcnn.com/2013/05/01/disko-starz-on-marz-2-free-mixtape-steam-download/">Starz On Marz 2</a> </strong> – featuring the single <a href="http://www.dubcnn.com/media/audio/disko-kurupt-kalidreamin/" target="blank_"><strong>Cali Dreamin'</strong></a> with <strong>Kurupt, <strong>Diamond Ortiz </strong></strong>and<strong> Kris Dimes</strong>. So far we've dropped the <strong>Me Me</strong> featured "<strong><strong><a title="Disko Preps "STARZonMARZ 3″ With E-40 &amp; Ty$ – Drops New Track (Audio)" href="http://www.dubcnn.com/2014/02/27/disko-preps-starzonmarz-3-with-e-40-ty-drops-new-track-audio/">F*ck Iz These N*ggas On</a></strong></strong>" and then the radio smash hit "<strong><a title="Disko Recruits E-40 &amp; Ty$ For STARZonMARZ3 Single "Choosey" (Audio)" href="http://www.dubcnn.com/2014/03/12/disko-recruits-e-40-ty-for-starzonmarz3-single-choosey-audio/">Choosey</a></strong>" featuring <strong>E-40</strong> and <strong>Ty$</strong>. Today he's shot us another great new record, this time featuring the one and only <strong>Big Wy </strong>called "Inglewood" – where the duo rep their hometown city – give it a spin below! &nbsp;<p style="text-align: center;"><strong>Disko – Inglewood (Feat. Big Wy) Audio</strong></p> <center></center><center><strong><a href="http://www.dubcnm.com/audio/2014/april/disko-inglewood-(ft-big_wy)-(dubcnn).mp3″ target="_blank"> <img src="http://www.dubcnn.com/images/button_download.gif" alt="" width="127″ height="33″ /></a></strong></center><p style="text-align: center;">[raw]
[/raw]</p><a href="http://www.dubcnn.com/wp-content/uploads/2014/04/disko-inglewood.jpg" target="_blank"><img class="aligncenter" title="disko-inglewood" src="http://www.dubcnn.com/wp-content/uploads/2014/04/disko-inglewood.jpg" alt="" width="500″ height="500″ /></a> &nbsp;