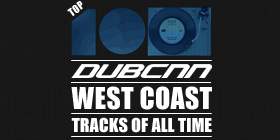 10 years ago in 2004 the DubCNN.com forums (DubCC.com) compiled a list of the Top 100 West Coast Songs Of All Time.
The list – as with all lists no matter how democratic – was controversial and divided opinion not only on DubCC but to many online.
The work to compile the list was led by DJ R-Tistic who has gone on to create incredible mixes for DubCNN including the iconic "Timeline." The Top 100 really is a who's who from across the decades with classic tracks you all know, to some lesser heralded cuts that you need to be exposed to!
To create the Top 100 he devised a ratings system and took votes from the thousands of forum members – true West Coast Hip-Hop fans and listeners, like he remarked at the time;
"This list has to be a true reflection of those who really listen to West Coast music, because if I took this same poll somewhere that wasn't a west coast site, the results would be COMPLETELY different."
To celebrate a decade since it was created we're bring it back to the masses with a countdown from 100 to 1. Today we start it off with 91-100, featuring tracks from Jurassic 5, Mack 10, 2Pac, Brotha Lynch Hung, Ice Cube, Tha Liks, Xzibit and Eazy-E.
The DubCNN Top 100 West Coast Songs Of All Time (91-100) Audio
[raw]
[/raw]
91 Jurassic 5 – Concrete Schoolyard
92 Mack 10 – Backyard Boogie
93 2Pac – Heartz of men
94 Brotha Lynch Hung – 24 Deep
95 Brotha Lynch Hung – Rest In Piss
96 Ice Cube – Check yo self
97 Ice Cube – Ghetto Vet
98 Tha Liks – DAAAM!
99 Xzibit – Chamber Music
100 Eazy-E – Eazy-Duz-It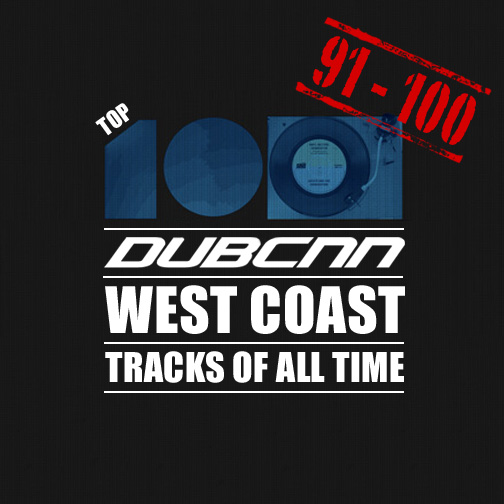 We'll link everyone to the original thread on DubCC with all the comments when we get to the top 10 as we don't want you to read the list ahead of time, check back tomorrow as the countdown continues with 81-90!